Mobile phone blackout at Perth Arena
Mobile phones and cameras will be banned from Chris Rock's performance at Perth Arena this Friday.
Show goers for the aptly named Total Blackout tour will be asked to secure their electronic devices in a pouch before entering the venue. If a device is seen in use during the concert then its user may be asked to leave the show.
Organisers say the decision is to protect the performers content so that their jokes don't go viral ahead of other concerts in the tour and spoil the event for other ticket holders.
Oliver Peterson spoke with Dave Humphreys from Perth Arena.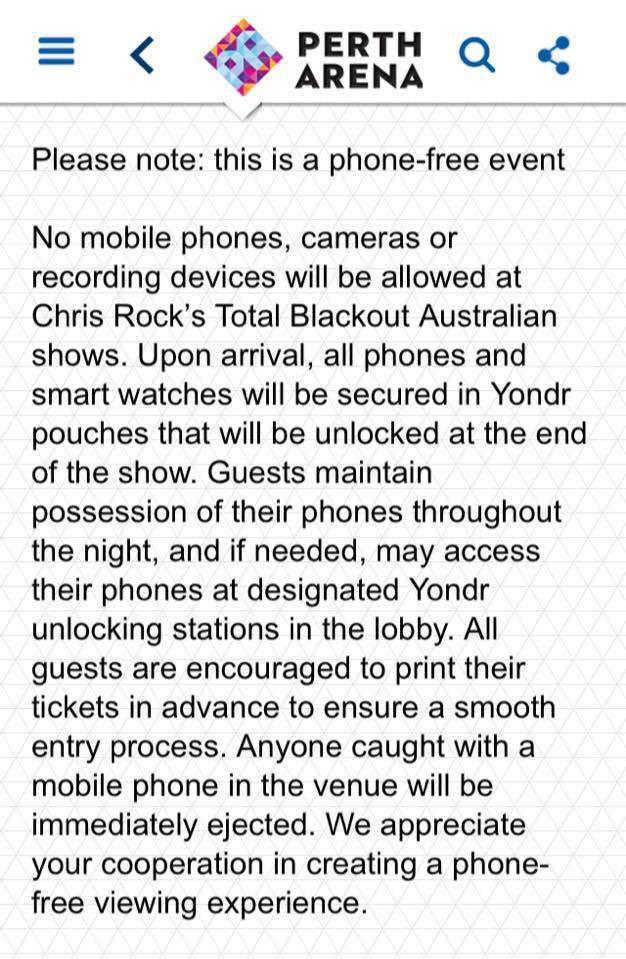 Download this podcast here