How to make truffles affordable
Renowned Perth chef Caroline Taylor has joined the Weekend Brunch team to inspire you in the kitchen.
Every Sunday at 11.30am Caroline will whet your appetite and give you the confidence you need to try a new recipe or two.
This week Caroline taught us that truffles aren't actually too expensive and one truffle can go an awful long way in the kitchen.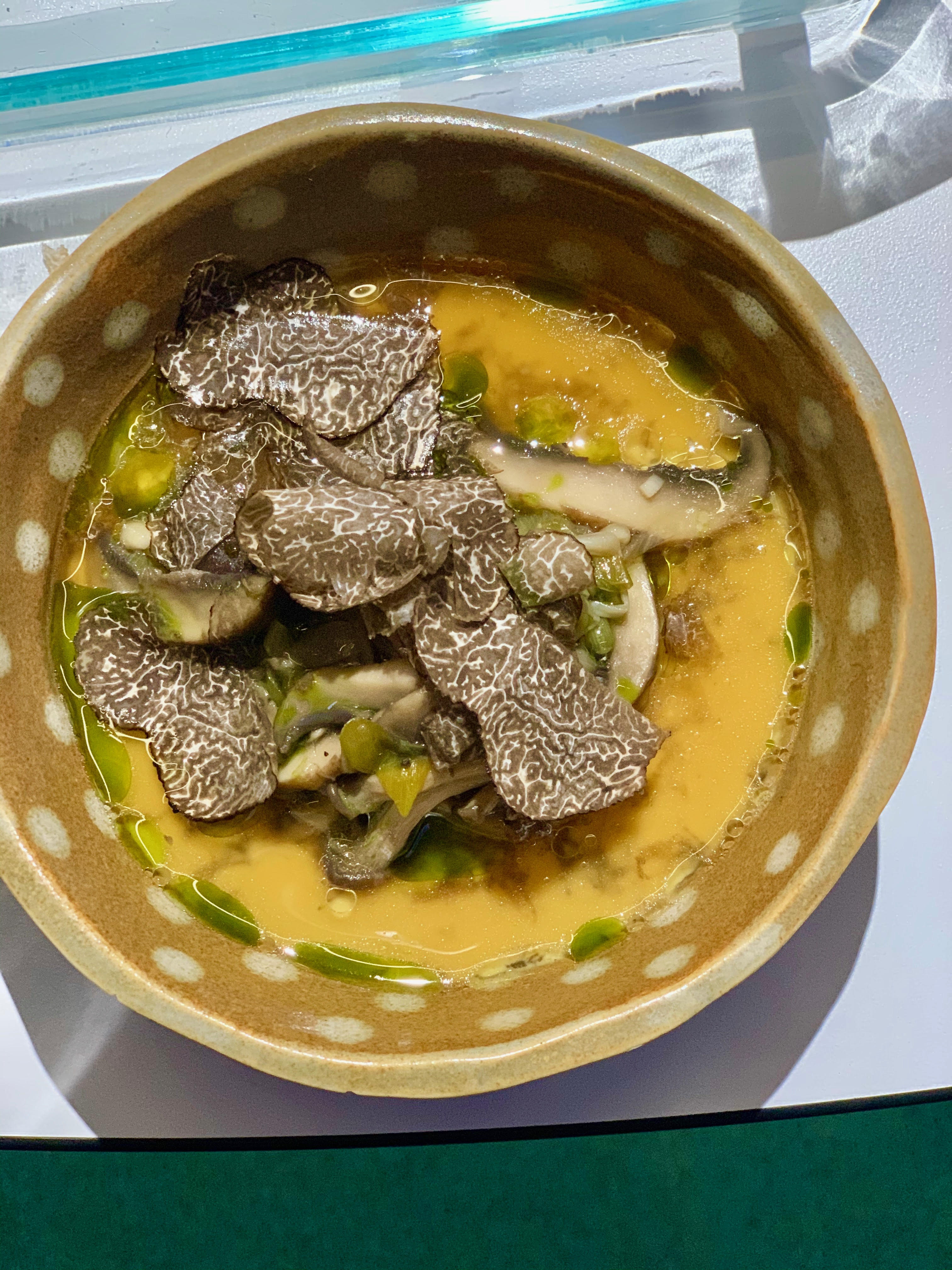 Steamed duck egg and black truffle custard, Asian mushrooms, soy broth.
Serves 6
Custard
300 g duck egg- about 3 eggs
600 ml Chinese chicken stock
9 grams salt
18 grams chopped truffle
Soy broth
4 spring onions sliced
2 cloves garlic, finely chopped
Trimmings from mushrooms
3 dried shitake mushrooms
60 ml shao shing wine
800 ml Chinese chicken stock
½ T mushroom soy
2 T oyster sauce
60 ml gluten free soy
Mushrooms
1 punnet shitake
1 punnet shimeji
1 punnet black funghi
1 punnet pink oyster mushrooms
1 bunch flowering garlic chives
20 grams truffle to finish
Method
Broth
Heat a table spoon of vegetable oil in a saucepan, gently fry spring onions, garlic and mushroom trimmings, add shao shing and reduce by half, add remaining ingredients and simmer for 20 minutes, strain through a fine chinoise, keep warm.
custard
Crack duck eggs into a bowl and weigh, whisk until combined, whisk in chicken stock, pass through a fine sieve and whisk in salt and truffle, allow to infuse for an hour or so before steaming, custard can be made the day before with even better results, just allow to come to room temperature before steaming.
Place a Chinese steamer on the stove and bring to the boil or turn steamer on to 100 c
Divide custard between 6 ceramic bowls and cover each one individually with cling film and carefully place in steamer, cover and steam until just set, about 10-12 minutes, remove from steamer
Service
Trim mushrooms and cut the flowering tips of garlic chives leaving 1 cm of green on them, add the mushrooms to the broth, simmer for 1 minute add chive flowers, divide amongst the bowls of steamed custard covering each custard with about ½ cm of broth, generously shave truffle over the top.
Download this podcast here