BMX club under fire for confederate flag
A popular BMX club in Bullcreek has come under fire over the use of the confederate flag in its logo and uniforms.
Local resident, Joseph told Mornings with Gareth Parker, there is no excuse for the Southside BMX Club to be using the 'racist' image.
President of the Southside BMX Club Sandra Winfield told Gareth the club will consider changing its logo, but there is no intention to be racist.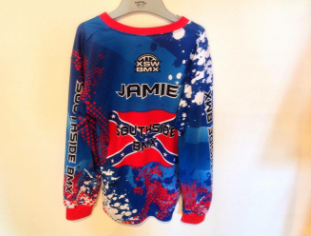 Download this podcast here