Bare shelves at retail giant
Customers have taken to social media in droves to complain about the bare shelves at their beloved K-Mart. It caused the retail giant to issue a notice explaining the how the pandemic had caused issues with supply.
CEO of The Retail Solution Roger Simpson told Mark Gibson the issue isn't exclusive to K-Mart and it exposes Australia's "weakness".
"This has been well document about our weakness with having suppliers in places like china," said Mr Simpson
"A pandemic comes through and we're at their mercy."
K-Mart expects stock levels to normalise by the end of July.
Home Office – mid July
Furniture & Accessories – mid to end July
Kitchen & Dining – mid July
Nursery – end June
Bikes & Exercise Equipment – end July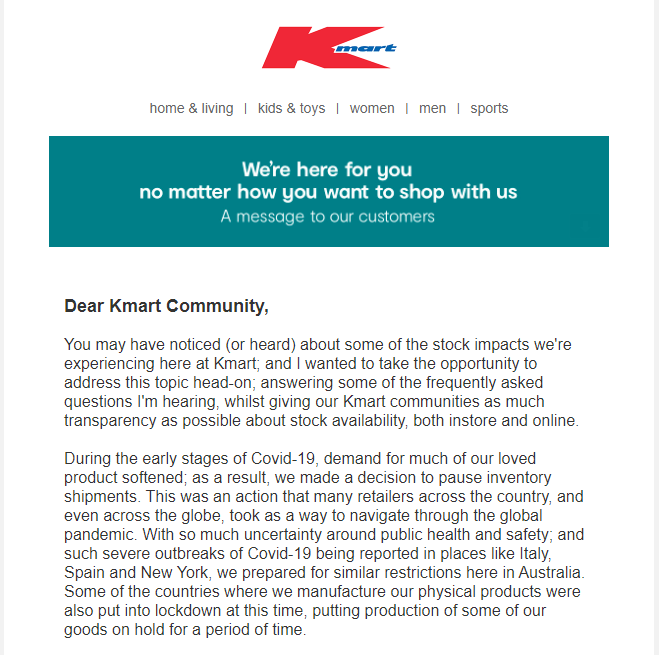 Download this podcast here