Alan Joyce one-on-one with Oliver Peterson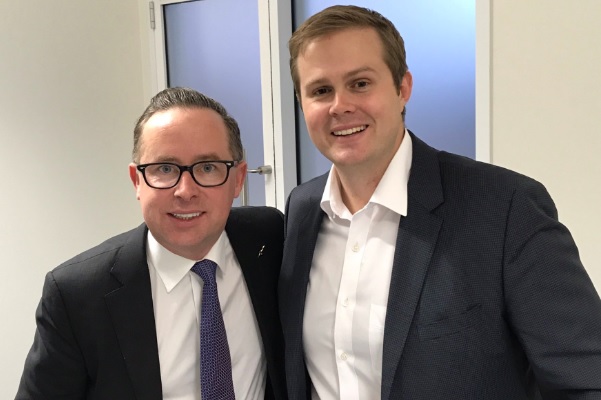 A man is in police custody after Qantas CEO Alan Joyce was hit in the face with a lemon meringue pie while delivering a speech in Perth.
The airline boss was speaking at a business breakfast meeting at the Hyatt when a man walked out from backstage and hit him with the pie.
After the incident Mr Joyce headed to Perth Airport where he launched the new direct Perth to London flights and sat down for a one-on-one interview with Oliver Peterson.
Download this podcast here