9-year-old saves Easter for West Aussie kids
WA's borders close tonight but does this mean for the Easter Bunny? 9-year-old Taylah Samson wrote to Premier Mark McGowan and he has signed a "Special Eggs-emption" so all the kids can still hunt for eggs next Sunday.
Taylah joined The Weekend Catch-Up where she told Mark Gibson that the Premier called her direct to give her the good news.
"He told me about the eggs-semption and asked if I was scared about the Easter bunny [not coming] or the virus?

"I said both as I am really scared about the coronavirus."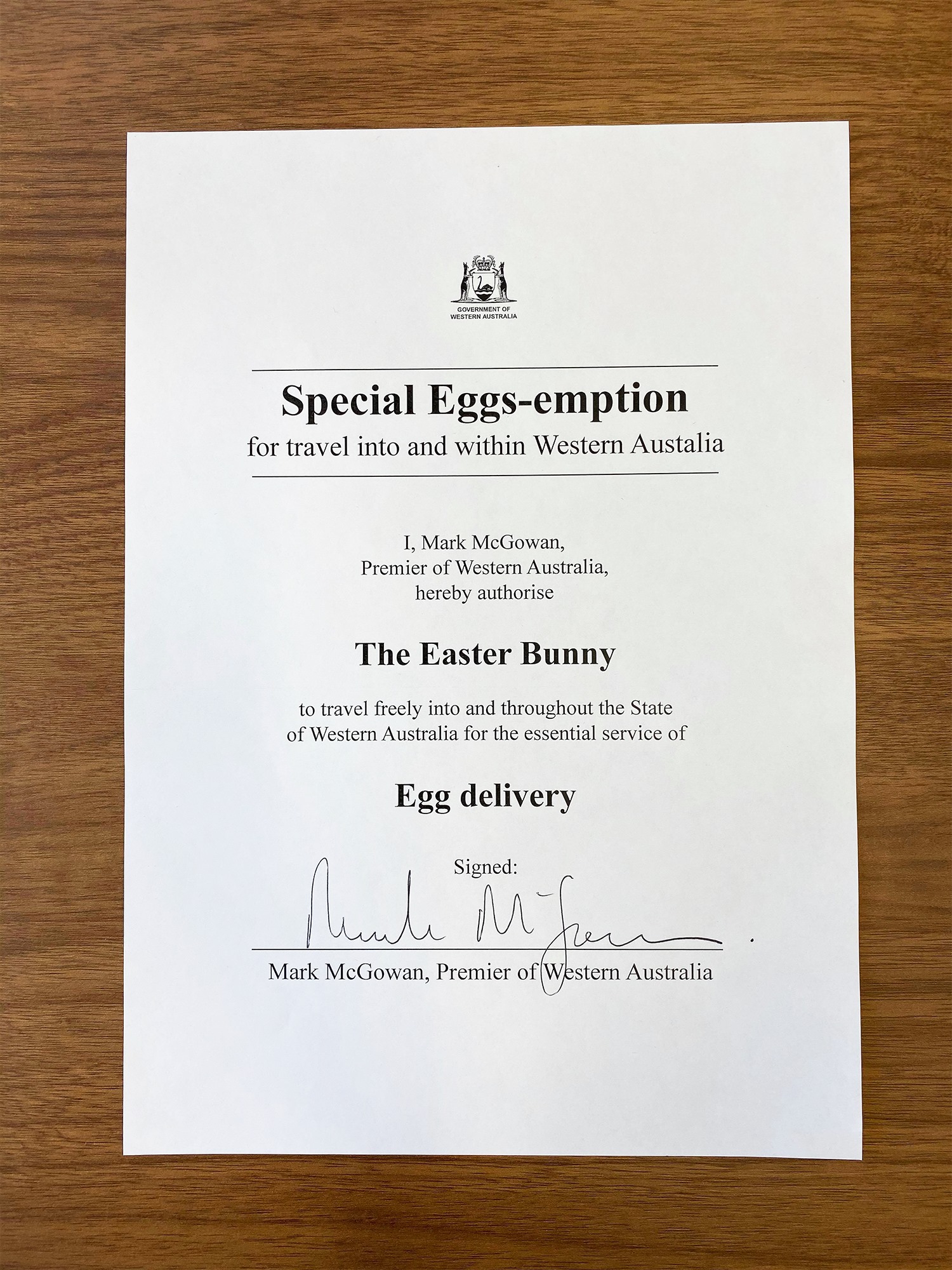 Download this podcast here