Player power too much, Says Rucci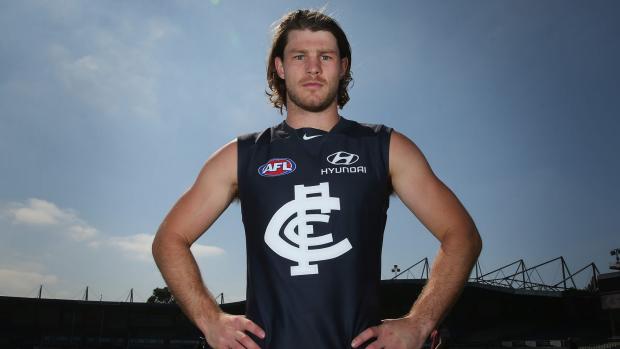 Veteran AFL journalist Michelangelo Rucci says the players have too much power under the current system.
The AFL trade period began on Monday and Carlton's Bryce Gibbs announced he wanted a trade back to his home state and the Adelaide Crows.
Gibbs was taken with the first pick in the 2006 AFL draft and played 208 games for the Blues.
The 27-year-old Carlton vice-captain was only two years into a five year contract that was mean to keep him at Ikon Park until the end of 2019.
Under the current AFL Player's Association agreement with the league, a club cannot trade a contracted player against their will, but a contracted player can ask to be traded.
'The worst bit about it is we yet again have a classic example of a player in the middle of a contract walking away to go to another club,' Rucci said.
'If this doesn't push the issue that clubs (should) have the right to trade contracted players under the understanding the contracts will be honoured, not at that that football club, but another.
'The balance between player and clubs is out of whack again.'
Listen: