'Pinocchio of Parliament': Disgraced former state MP Barry Urban sentenced to three years jail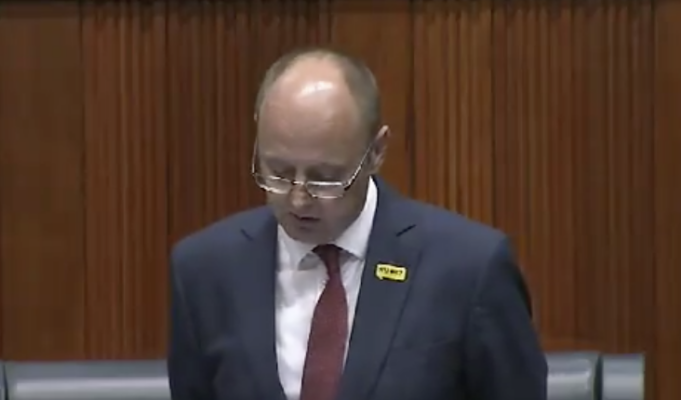 Disgraced former state MP Barry Urban has been sentenced to three years in jail over a string of lies he told over his university qualifications and military record.
The 52-year-old has been in custody since October for lying to parliament and forging records.
Nine News Chief Reporter Gary Adshead told Liam Bartlett it was an "excruciating sentencing".
"(The Judge) referred to him as the pinocchio of parliament, and really did tear asunder the amount of lies, deception, forgery and fraud that this ride that the former police officer had taken parliament on," he said on 6PR Mornings.
"She said there was nothing spur of the moment here, that he had a lot of opportunities to come clean and he didn't … she said there was a lot of premeditation in how he went about this, forging university documents, creating fake references to progress himself as a police officer.
"But the biggest lie of all … was that this man had suggested he had been in war-torn Bosnia to investigate war crimes, she made a real point of that, because he's always claimed to have post traumatic stress disorder … she really gave it to him in relation to using the suffering, the death and the mayhem that the Balkans went through in relation to that war to try and benefit his own career, and to try and tell war stories about a situation he was never, ever in."
Press PLAY to hear more form Gary Adshead below 
Image: 9news