Perth's biggest event lighting company in liquidation after being decimated by the pandemic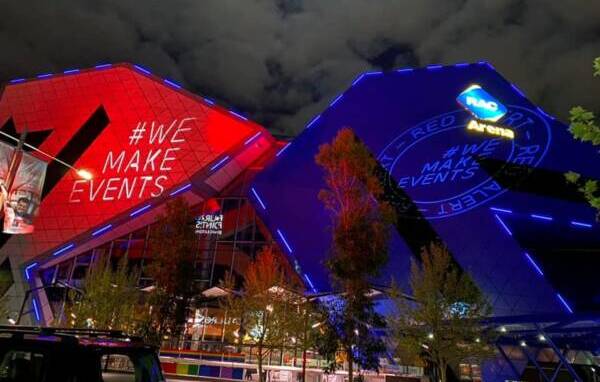 Frontier Lighting, a Perth-based events company that provides lighting to some of the state's biggest concerts, has gone into liquidation after being decimated by the pandemic.
Border restrictions and stay-at-home orders have caused a significant decline in the number shows being put on in the last 18 months.
CEO of Frontier Lighting Jared Hawke told Mark Gibson he's lost everything.
"My business, my super, probably my home as well, I'm just waiting to find out if I have to go bankrupt or not," he said.
"Its been a rough ride, that's for sure."
Mr Hawke said he applied for a $2 million government-backed loan, but was ruled ineligible.
"In our eyes we met all that criteria before COVID, we could service the loan and everything," he said.
"Bur right now, with no business coming in, we couldn't service the loan so the bank can knock it back.
"We saw it as a bit of a façade from the bank and the government side of things, saying they're helping people when they're really not.
"Because no body I know could get this loan, it's just impossible."
Press PLAY to hear more below 
Image: Facebook