Perth woman's marathon effort to beat cancer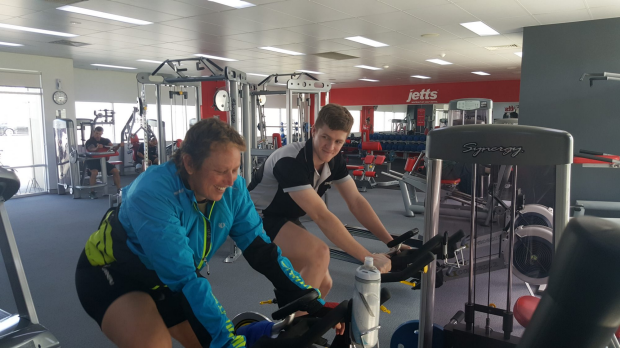 Living with terminal cancer is tough enough, but Perth woman Sue Kingsley is taking things two giant steps further participating in not one, but two endurance cycling events in coming months.
In August 2010, she was diagnosed with breast cancer. Three years later, she learned she had secondary cancers in her liver and bones.
Mrs Kingsley is currently in training for an event she initiated – dubbed 'Cure Da Cancer' – which will see her spend an 11 hours on an exercise bike. That event will take place at Jetts in Beechboro on 15 September and funds raised will be donated to the Harry Perkins Medical Institute.
The following month, she will take part on the Ride to Conquer Cancer – for her fourth year in a row.
That ride will take two days and cover 200 kilometres through the outskirts of Perth. To donate to Mrs Kingsley's fundraising effort, click here.
Listen to the full interview:
For more Perth Tonight stories, click here.