Perth man makes last 2G call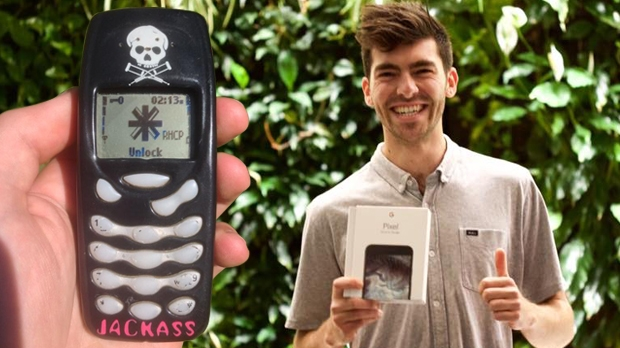 The 2G network was shut off today. A 22-year-old Perth man who wrote to Telstra about not being able to use his phone anymore was flown to Melbourne to meet the man who created 2G and was given the chance to make one last call before the network was shut off.
Simon Beaumont spoke with Oly Gordon on 6PR's Afternoons show and asked who his last call on the 'old brick' was to:
'I want to say it was my girlfriend, but I'm pretty sure it was mum just checking in,' Mr Gordon said.
Listen to the full interview here…
Check out our Facebook page to watch one of the final 2G calls made by Oly Gordon – the internet's favourite 2G fan https://t.co/WgEJ2CNwIf pic.twitter.com/n8ZCssKFvw

? Telstra (@Telstra) November 30, 2016
Simon Beaumont also spoke with Mike Write who was there when the 2G network rolled out.
Listen to the interview here…