Perth man featured on Bob Dylan album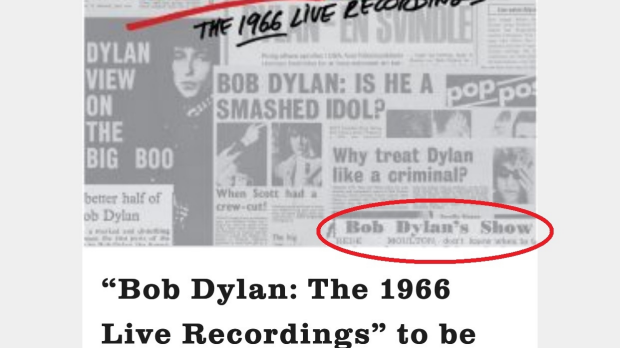 A Perth concert goer has his 50-year-old letter to the editor featured on Bob Dylan's new album cover, set to be released next month.
Rede Moulton went to a Bob Dylan concert in 1966 and after a bad review was written in the newspaper about the folk singer's performance, Mr Moulton decided to let his opposing thoughts known by writing to the editor.
A clipping from that newspaper has been featured on Bob Dylan's 'The 1966 Live Recordings' album cover.
Rede Moulton spoke with Simon Beaumont on 6PR's Afternoons show.
Listen to the full interview here…