Penny Wong says a resolution of differences between China and Taiwan must be achieved peacefully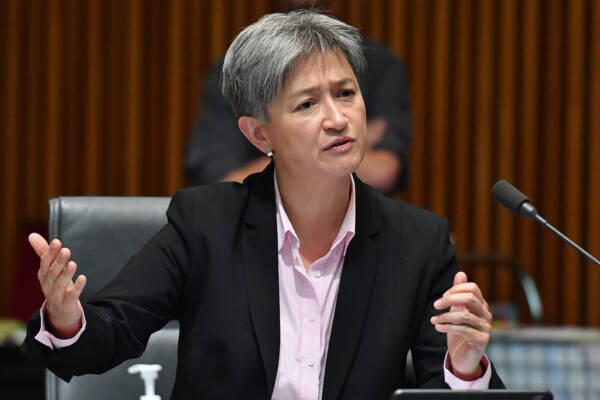 Shadow Foreign Affairs Minister Penny Wong says the resolution of differences between China and Taiwan "has to occur peacefully and without either the threat of, or use of force or coercion."
"And I would say, publicly, and also to China, that I believe is an expectation to the whole region, including Australia," She told Liam Bartlett on 6PR Mornings.
It comes as Taiwan's Foreign Minister Joseph Wu said his nation is preparing to "deal with the war situation" with China and called for intelligence sharing with Australia.
"Both parties of government have what's called a One China policy," Senator Wong said.
"It means we have a diplomatic relationship with China … and we acknowledge China's position in relation to Taiwan.
"What that's meant over successive governments is short of diplomatic engagements, so recognition, there has been engagements by Australian governments on other matters with Taiwan.
"Whether it's health cooperation, trade, cultural engagements, and within those parametres we should continue to engage with Taiwan."
Press PLAY to hear more below 
Photo by Sam Mooy/Getty Images