Pav's work-life balance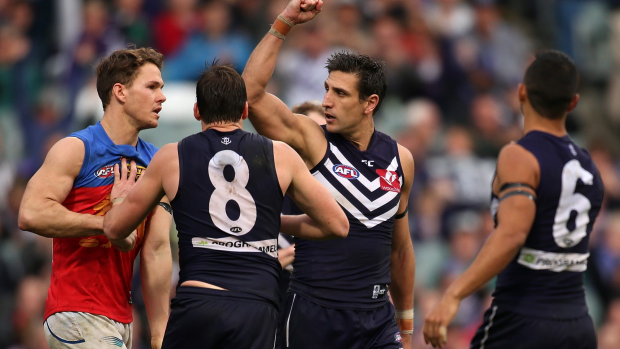 Matthew Pavlich has attributed part of his longevity to a work-life balance as well as hours of recovery.
Pavlich will become the first West Australian-based footballer to reach the 350-game milestone and is the only to have past the magical 300 mark.
It is estimated that over his 17-year career at the top level the 34-year-old has travelled in excess of 800,000km.
Former teammate Luke McPharlin, who has travelled many of those kilometres with Pavlich, asked how he had been able to stay injury free for so long.
'As an AFL player you probably spend between 35 and 40 hours a week at the football club,' Pavlich said.
'You do recovery, there's physio and massage treatment.
'But on top of all of that there's additional time spent down at the beach, in the pool, ice baths, I do an additional yoga session per week.
'The investment is almost about the same time as we spend at the footy club even at home just stretching and doing things once the kids have gone to bed.'
Despite that suggesting that a week may involve up to 80 hours of preparation, Pavlich said keeping busy and having interest outside of football also helped.