Paul McDermott: 'Comedy is constantly evolving'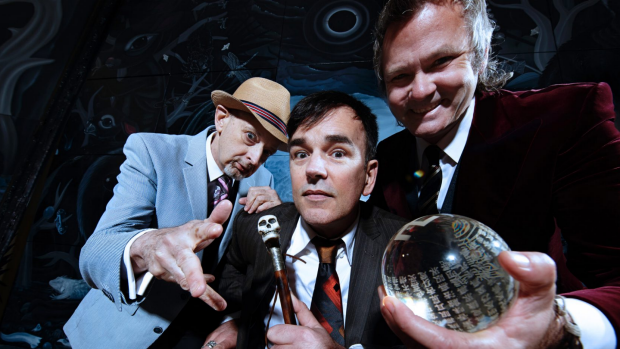 Comedic trio the Doug Anthony All Stars seem to have a soft spot for Perth – and for local fans, the feeling is mutual.
Founding members Paul McDermott and Tim Ferguson reformed last year and brought Paul 'Flacco' Livingston along for the ride.
'We did our first return shows at the Regal Theatre, three sold out nights. It's a great theatre,' McDermott told 6PR's Chris Ilsley.
'Comedy for us has been constantly evolving, you can't just be the one thing.
'The new show is going to be a spectacularly overburdened vehicle because we have to be faithful to what we've already done… but build on it.'
The funnymen will return to Perth, and to the Regal Theatre, on 23 and 24 October.
'I've got to punch the new jokes into Livingston, I've got to get Ferguson up and happening. It's crazy – I have to make sure everyone gets the right drugs before they go on stage,' McDermott laughed.
'Mr Ferguson needs a range of drugs to get on stage because of the [multiple sclerosis] and Livingston put out his C6 and C7 and he's been on a regime of painkillers for the last year and a half.'
Despite the challenges, McDermott said the group was raring to go and hit the stage once more.
Listen to the full interview below:
For more Perth Tonight stories, click here.