Patty Mills: We Want Gold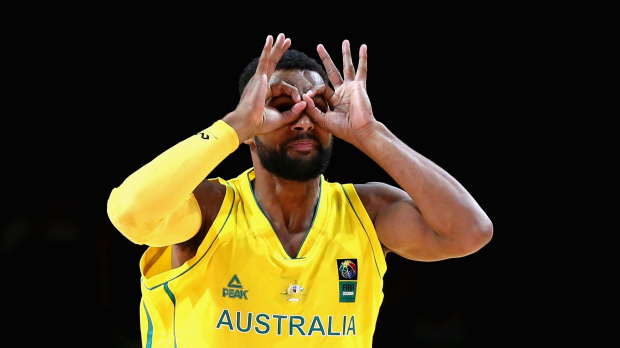 NBA Champion and Australian Boomers star Patty Mills is setting the bar high for next year's Rio 2016 Olympics – after qualifying last week with a 2-0 series victory over the Tall Blacks.
Mills is one of seven Australians plying his trade in the NBA alongside the likes of fellow champion Andrew Bogut and and Cleveland Cavalier Matthew Dellavedova – and with rising star Ben Simmons to likely join the NBA next year as a potential number One pick – the Boomers are putting together their best roster in years.
'I know the belief within the group of the player that we have now, veterans, players in the middle and the young guys as well we have the talent in the team to go and achieve something that has never been done in Australian Basketball history' Mills says.
'To achieve high goals and to set high goals of winning a gold medal is realistic for us' Mills adds.
As always, the benchmark is Team USA and the Boomers know first hand how good they are after being knocked out by the Americans in the preview two olympics.
But the 27 year old San Antonio Spur is upbeat on the Boomer's chances.
'One day they've got to go down and we're going all in on this'.
Mills was announced as the NBL's first official ambassador on Wednesday this week before he returns to America for NBA pre season.
'I'm very humbled and lucky to do that and come back to Australia and support basketball back home '
'I see basketball growing in the right direction and it's important for me to do whatever i can to do whatever i can to help'
Mills leaves Australia this Sunday to begin pre season with the Spurs on Monday, with new all star teammate LaMarcus Aldridge and veteran David West.
Listen to the full interview on Sports Today below: