Parents of Aishwarya Aswath feel 'misled' by report and say the truth is yet to come out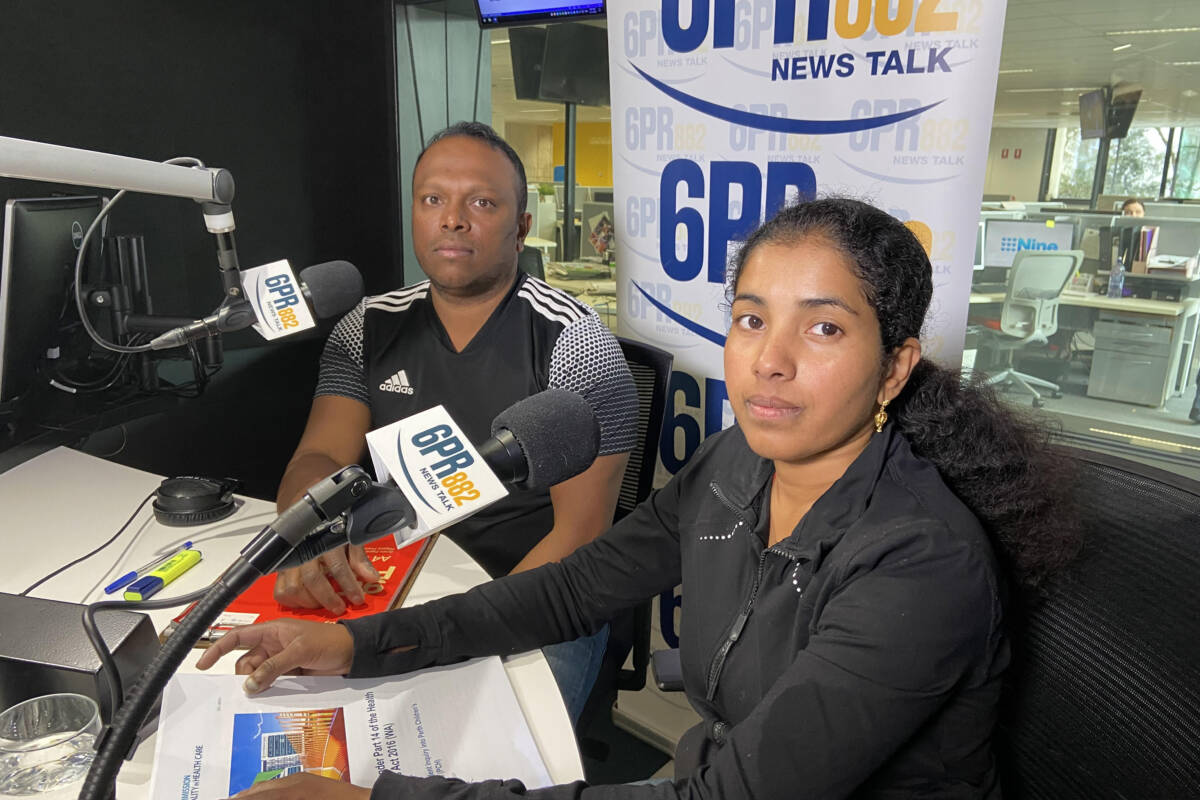 The parents of Aishwarya Aswath have spoken publicly for the first time with Liam Bartlett since an independent report into their daughter's death was tabled in state parliament.
The seven-year-old girl died from organ failure due to sepsis after waiting for two hours in the emergency department of the Perth Children's Hospital in April.
Her parents pleaded with staff to elevate her condition.
An investigation into operations at the hospital's emergency department resulted in 30 recommendations, all of which the McGowan government has promised adopt.
Aishwarya's father Aswath Chavittupara said he feels "misled" by the report.
"We didn't get the answers we were looking for," he told Liam Bartlett on 6PR Mornings.
"The big disappointment was they didn't even attempt to look into the matters, which we raised, so that was a big disappointment.
Mr Chavittupara added that the recommendations made by the inquiry were "very basic".
"We've been saying this from the very beginning," he said.
"We want two things to happen; first thing is we want the truth to be out, and based on the truth we need to bring in meaningful changes, when I say meaningful changes it has to be a sustainable change.
"Right now what we see is a lot of recommendations, and most of the recommendations are pretty basic, it should already exist in a world-class hospital."
When Aishwarya was brought into the emergency department she was given a rating of four out five in terms of the importance of seeing her.
She should have been seen within 60 minutes.
Her mother Prasitha Sasidharan said she was running around "begging" staff to look at her daughter.
"She had all the symptoms of sepsis," she said.
"More than that, I was actually running around and begging everyone to have a look at her.
"They didn't have time to look at her and identify the symptoms."
Press PLAY to hear more from the parents below