Pancake Tuesday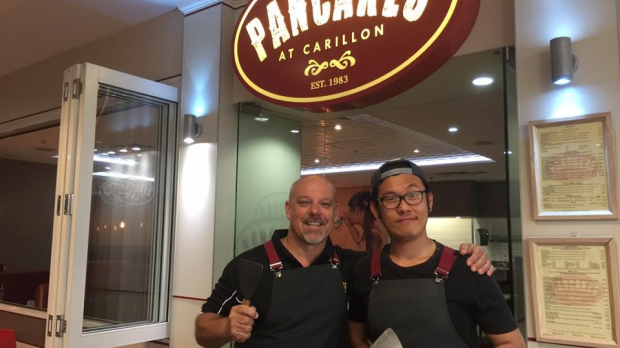 On Pancake Tuesday, Simon Beaumont thought he would try his hand at pancake making, but his stack was short compared to the professionals.
Pancakes at Carillion chef, Bryan Lu, taught Simon how to make the best pancakes and gave him a few tips to make a pancake slightly healthy.
While Pancakes at the Carillion customer, Cedric, attempted the ultimate pancake challenge by ordering the Chocolate Obsession. Which is layered with six pancakes, all kinds of chocolate pieces, biscuits, flakes and fudge.
Listen to chef Bryan's tips and hear if Cedric completed the challenge that only one other person has been able to complete…