Paddle boarder gets up close and personal with a dolphin…we hope.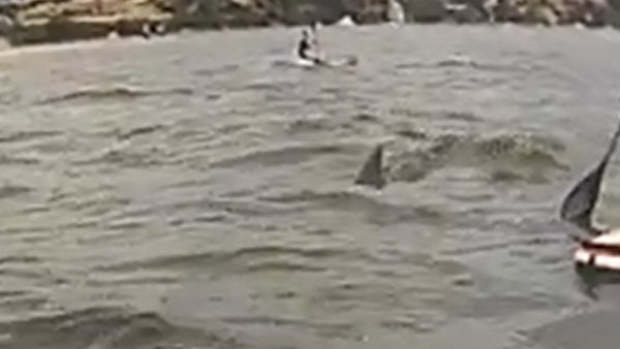 A Perth stand up paddle boarder and his partner have had a close encounter with…well…watch the video and let us know what you think.
Amateur surfer Matt Hale was on the waters off Bicton on Monday enjoying the calm river conditions and his passion for stand up paddle boarding.
Mr Hale's relaxing afternoon took a tense turn however when his paddle partner, and wife, shattered the tranquil time with a call of 'fin'.
The professional hypnotist and comedian saw nothing funny in the appearance of the a large pectoral fin from the murky waters as it cut its way toward his partner.
Knowing the waters well Mr Hale was aware that there are two animals in that part of the river with a fin as large as the one he saw. Bull Sharks and (please let it be) Dolphins.
"It definitely wasn't moving like a dolphin" he told 6PR. "I kept hoping it would do the typical arch of the back and then disappear like dolphins do. Instead the it (the fin) just sliced through the water like you'd see a shark do"
Thankfully for the group of paddlers Mr Hale's wife was able to identify it as a dolphin.
While we wait for the scientific explanation of why the dolphin moved like it did 6PR are putting it down to one of two things.
Either the mammal is having an identity crisis or it has a warped sense of humour.