One year on: Did the ice bucket challenge make a difference in WA?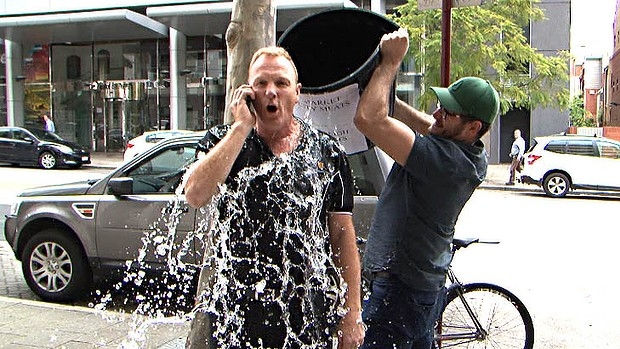 This time last year, we were all dumping buckets of icy cold water over our heads to raise awareness about motor neurone disease. But did our collective efforts make a difference?
On a local level, 6PR's Karl Langdon started the ball rolling after listeners donated $7500. In the spirit of the challenge, Langdon then issued the challenge to other notable West Australians – including Colin Barnett.
Motor Neurone Disease Association of WA executive officer Maeve Egan told 6PR's Chris Ilsley it was a 'phenomenal experience to be a part of'.
'We woke up one morning in August last year when the phenomenon of the ice bucket challenge had taken hold and never in our wildest dreams would we have imagined such awareness about motor neurone disease,' she said.
'When it first took hole we were like, is this really going to last? Is this just a one day or one week sort of phenomenon? But it actually carried on for many months and we just couldn't believe it.'
American researcher Jonathan Ling, from Johns Hopkins University in Baltimore, credited the challenge for 'the financial stability to do high risk, high reward research'.
'All of your donations have been amazingly helpful and we have been working tirelessly to find a cure,' he posted to Reddit's Ask Me Anything forum.
'With the amount of money that the ice bucket challenge raised, I feel that there's a lot of hope and optimism now for real, meaningful therapies.'
In Western Australia, Ms Egan said the donations have made a big difference on the ground.
'We were able to provide non-invasive ventilation machines, we were able to buy 10 of those at a cost of $90,000,' she said.
'We were able of offer increase the services we offer through our care advisory team, the people who work as case coordinators and provide emotional support to people and families here in WA.
'We're also currently funding an MND community nurse who will work directly with the community and going out to homes to try and keep people with MND comfortable without having to present at emergency departments and hospitals.'
Listen to the full interview with Maeve Egan below:
For more Perth Tonight stories, click here.