One-Metre rule to protect cyclists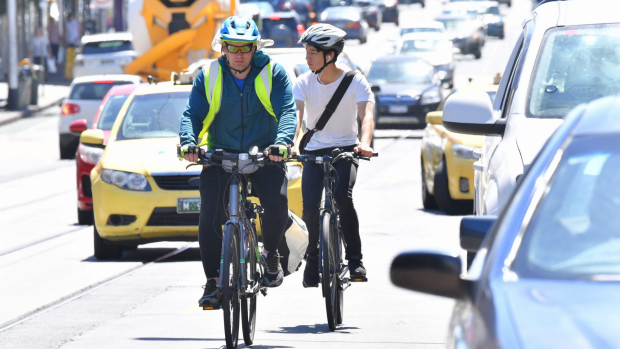 Road cyclists are set to be comforted by a one-metre passing rule in a time when they're are seeing plenty of road rage including items being thrown out of car windows.
The Road Safety Minister, Michelle Roberts, told The West Australian she stands by her pre-election promise of introducing a one-metre rule for cars to stay away from cyclists.
A triathlete told 6PR's Breakfast show she won't ride on Australia Day anymore, 'we definitely choose not to ride on Australia Day, especially up near the coast because it's one of the most dangerous days. I've had many friends who have been bottled; they've had bottles thrown out car windows and smashed in front of them,' Anthea Stacey said.
Bicycling WA CEO, Jeremy Murray, was encouraged to hear the dedication towards the trial.
'We really welcome the decision of the State Government a trial of these minimum passing distance laws,' Jeremy Murray said.
'It will be a case of personal judgment…it's simply that if vehicles are travelling at 60kph they must pass a cyclist at a minimum of a one-metre space, so that's from the handle bar of the bicycle to the wing mirror of your car,' Mr Murray explained.
Listen to Jeremy Murray's interview here…

Listen to Anthea Stacey's story here…