Nude cleaning service coming to Perth homes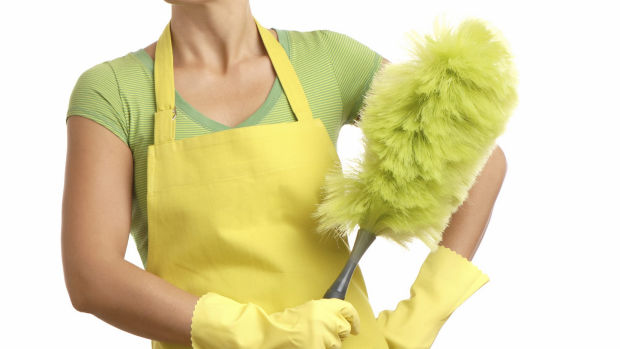 A cleaning service offering topless women or buff blokes to rid homes of dirt and grime is coming to Perth. Photo: Getty Images
A nude cleaning service based in Adelaide could soon be delving into Perth households' nooks and crannies with plans to unrobe the service in the west very soon.
The Radio 6PR Rumour File revealed on Thursday morning Topless Cleaning Services was planning to set up shop in Perth.
A quick check of the company's website exposed the bare-skinned business was indeed looking at expanding its services to Perth, Melbourne and Sydney "very soon".
The website says for $75 per hour ($100 per hour on weekends) householders could hire a "sexy, topless, friendly girl to do all your home and office cleaning". It notes she will be wearing sensible, flat shoes to do the job.
The site goes on to say: "imagine a sexy, topless girl, dressed in a cute maid's outfit doing all your cleaning?"
And if you want your house cleaned by a woman only wearing her birthday suit, you will have to dig a little deeper and fork out $150 an hour.
Also on offer are "hot muscular guys" prepared to work up a sweat.
The unclad cleaning service will not only do the dishes, clothes washing, ironing and windows. A garmentless gal or buff bloke can also do some basic administration work.
Fairfax Media contacted Topless Cleaning Services for comment.
Murdoch University Cultural Sociologist Barbara Evers said no woman wanted to look at someone's "balls dangling underneath a table" as a man was cleaning.
"For women looking at dangling bits is not very appealing," she said.
"I do think it is sexist.
"I think it is masking the fact women would be interested.
"I think it will work for men the same way skimpies work for men.
"But that is a gross generalisation."
Dr Evers said she didn't think the service objectified women.
"It's a free country – and I think the women would get paid very well," she said.