Novak Djokovic refused entry into Australia, faces imminent deportation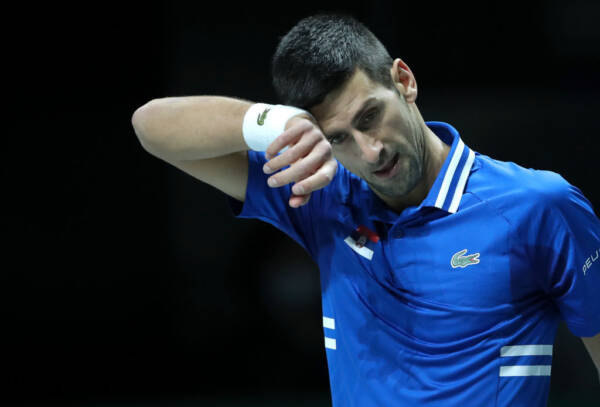 Novak Djokovic will be transported to a quarantine hotel before possibly being deported later today.
It comes after he had his visa cancelled and was held at Melbourne Airport for hours after arriving in Australia late last night.
Border Force rejected the visa, stating the tennis superstar failed to provide appropriate evidence to support his visa application.
It's been reported that Djokovic will mount a legal challenge to the visa rejection, however he could be ordered to leave Australian within hours.
The saga also threatens to develop into an international incident, with Serbian president Aleksander Vucic taking to Instagram to voice his support for Djokovic, stating "the whole of Serbia" was behind the world number one.
View this post on Instagram
6PR sports reporter Shane McInnes says a battle between Victorian and federal authorities has led to the confusion over the visa.
"The Australian Border Force says it approached the Victorian government, not so much to support the visa of Novak Djokovic, but to say look 'do you have further documentation to support why Novak Djokovic has a medical exemption'," he said on 6PR Breakfast.
"The Victorian government was not forthcoming with any further documentation for Novak."
Press PLAY to hear more from 6PR sports reporter Shane McInnes below
Photo by Sanjin Strukic/Pixsell/MB Media/Getty Images