Northern suburbs cars targeted in suspected acid attacks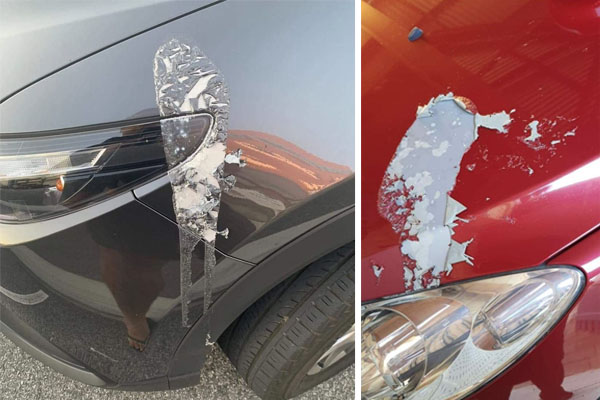 At least twelve cars in a northern suburbs street have been damaged in what's believed to be an acid attack.
The cars were targeted while parked near a playground on Itchen Loop in Butler.
Local resident Chelsea told Gareth Parker her car was targeted in the random attacks, which are becoming more prevalent.
"It is a corrosive that is eating away at people's paint, and it someone who is throwing acid or break-fluid at people's cars," she said.
"Whether they are parked in the parking bays in the park, or they are parked in their driveways, even up on the verges they are still doing it.
"This is happening in broad daylight or at night time, and it is weekly, and now it's gone to three times a week."
Police are investigating the incidents and are calling on anyone with CCTV or dash cam vision of the area to come forward.
Press PLAY to hear the full story 
Car owners have been targeted in suspected acid attacks at a northern suburbs park.

Police are investigating after at least eight vehicles were damaged, but the motive behind the vandalism spree remains a mystery. @alexiapesce #9News pic.twitter.com/ekdhUacNef

— 9News Perth (@9NewsPerth) August 30, 2021
(Photo: