North are wallies says Waldron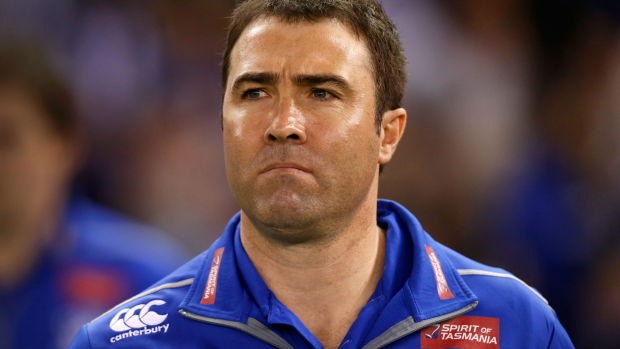 Former sports administrator Brian Waldron says North Melbourne deserve every cent of their $80,000 fine for 'stupidity'.
Their coach Brad Scott was fined $30,000 while the club copped a $50,000 fine.
Scott said in his post-match press conference that an umpire told his players they did not pay Lindsay Thomas free kicks because he was a ducker.
The club promptly apologised for the comments the following day and Scott issued a Monday apology in which he said he failed to 'fact check'.
Waldron, who was the football manager at Richmond, CEO at St Kilda, and Melbourne Storm in the NRL, told a story of a similar incident with Craig Bellamy at the Storm.
'History tells you that normally you should get your key people together before your coach speaks,' Waldron said.
'What concerned me with this one was they reckon Gerry Walsh was the one that drove it.
'I'm flabbergasted by that because he's an old pro at the caper.'