No regrets for Ronchi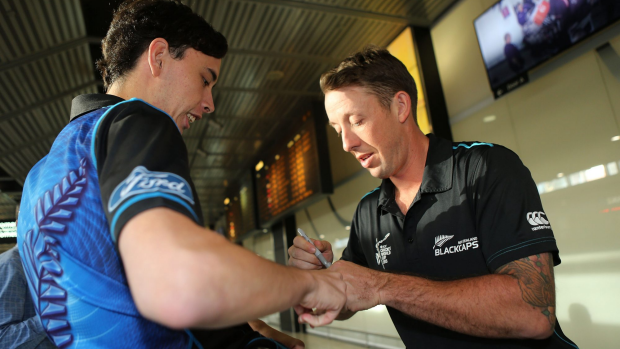 New Zealand limited overs wicketkeeper Luke Ronchi says he has 'no regrets' after leaving Australian shores four years ago to play for the Kiwis.
The 34-year-old Ronchi played four ODIs for Australia in 2008, but has played 63 for New Zealand since 2013 as their regular wicketkeeper batsman along with one Test.
The Perth Cricket Club product will play against Australia starting on Wednesday when the nations begin a three-match ODI seres.
When asked on Sports Today about whether the move had opened the doors he hoped, Ronchi was quick to respond.
'Yeah, definitely. It means I've played International cricket,' he said.
'Even if I'd only played a handful of games it would have been well worth the move.
'The move couldn't have worked out any better.'