No jail for child porn offender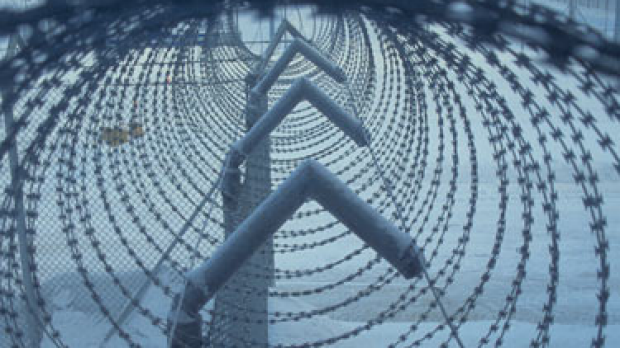 Before I begin, some of what will be discussed may be confronting and so I'd like to caution parents who might be travelling in cars with their children right now.
In part it involves a scandalous new case about a Perth man caught with hundreds of images and DVDs of young children being sexually exploited and a decision yesterday to spare him jail so he can care for his elderly mother. One DVD included a child being forced into sexual acts with a chicken.
By now most of you are across the issues surrounding the release from prison of serial sex predator TJD.
He was fined $300 yesterday for breaching his strict supervision order and went back to living with his fiancé somewhere in the suburbs.
This is the rapist who has now breached two release orders in less than two years. This is the rapist who a judge warned earlier this month that any – I repeat any – other breach would "likely" result in him being placed back into custody indefinitely.
Well, that's not likely at all because the Director of Public Prosecutions Joe McGrath said yesterday afternoon he won't be applying to the courts for a hearing on whether TJD's breach should result in him be sent back behind bars.
Mr McGrath, as was reported on Paul Murray's drive program, released a statement saying he had decided not to apply because the nature of the breach would give little prospect of success. TJD had forgotten to bring his required diary to a meeting two days after being released from prison.
It begs the question what Mr McGrath considers to be the definition of the word "any".
What also appears certain is that Attorney-General Michael Mischin won't use the power he has under the law to apply for TJD's imprisonment because of the breach.
The end result is that the 37-year-old, who has sexually assaulted or threatened at least 14 women, can go home to his fiancé wearing his GPS tracker and we should all be satisfied that there is nothing to fear.
Now, I don't know his fiancée, but I wonder if she has read page 8 of this month's judgement that resulted in TJD's release.
The judge accepted a psychiatric expert's opinion that: "a future offence would most likely occur in the context of relationship conflict. Dr Hall estimated the offending would involve violence, with a chance of escalation to serious life-threatening violence. Dr Hall suggested that the likely psychological harm to the victim in the event of an offence would be severe."
I just want to make a final observation – a lot of people – lawyers, politicians and others – have made their bed around this anonymous serial rapist. Now they have to lie in it.
Hetty Johnston – Bravehearts Founder
Stay up to date on breaking news with 6PR on Twitter  
Stay up to date on breaking news with 6PR on Twitter