No hard feelings between Behrendorff and Paris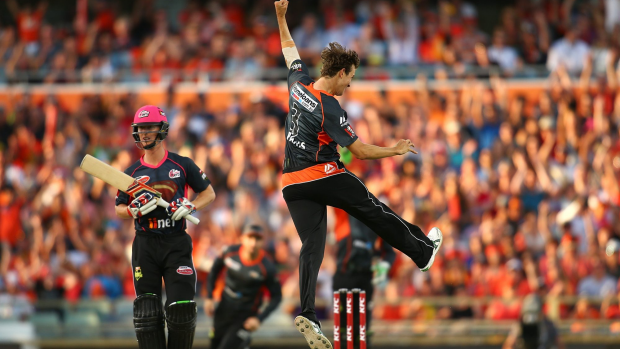 The selection of Joel Paris in Australia's ODI squad surprised many and may have come at the cost of his Perth Scorchers teammate Jason Behrendorff – but Paris says there's no hard feelings.
While Paris has long be forecast for higher honours, Behrendorff has pushed for national selection with strong performances across all three formats.
Behrendorff has taken 34 wickets at 28 from 26 matches in one-day domestic matches while Paris has only played two first class matches on the back of an injury-riddled few seasons.
Paris has had two impressive Matador Cup campaigns in 2014-15 and 2015-16 with his ability to swing the ball a strength.
TV cameras capturing Behrendorff embracing Paris to congratulate him on his selection upon their arrival at the airport.
'I think the thing for him is he's had a couple of back injuries over the last couple of years and especially this season,' said Paris of Behrendorff.
'I think he just hasn't play enough cricket. He even said that. He doesn't feel he's played enough cricket.'
Listen