'No common sense': Port to Pub devastated after last-minute cancellation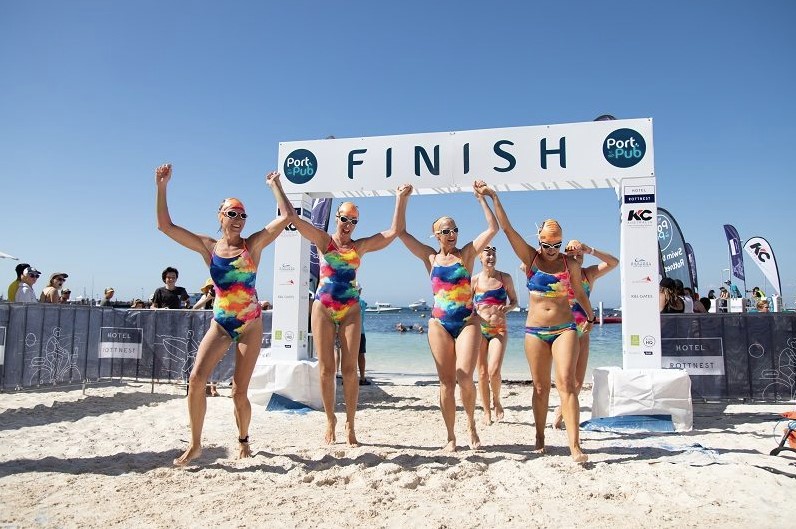 Coronavirus restrictions have led to the cancellation of another significant WA event, with the Port to Pub ocean swim being cancelled last-minute.
Following a rumour being shared in the John Hughes Rumour File, Ceinwen Roberts, the President of Port to Pub ocean swim, confirmed that the Chief Health Officer denied them an exemption due to the level of COVID-19 cases in the community. 
The event president told 6PR Breakfast host Gareth Parker that safety was the community event's main priority and was left devasted at the late notice announcement.
"There was so many ways that we could have got around it, and we could have staggered people and separated people and said you know, head off to your accommodation or your boats or back on the ferry," she said.
"We were just getting hammered and punched in the face after every way we would try and find around it, there was a blockade in front of us." 
Drawing comparisons with the upcoming AFL season, Ms Roberts was left confused why football games would be going ahead, but events such as the Port to Pub had to be cancelled.
"Why are you allowing spectators, 30,000 of them to go and watch footy and drink pies crammed into a stadium and crammed into trains on the way to that stadium," she said.
"Whereas we can't have an event that is supportive and a community event and swim water in the open air over 20 kilometres, there is just no common sense involved in this at all."
Press PLAY to hear the full interview with the Port to Pub organisers below.