New State Government ad under fire for being unrealistic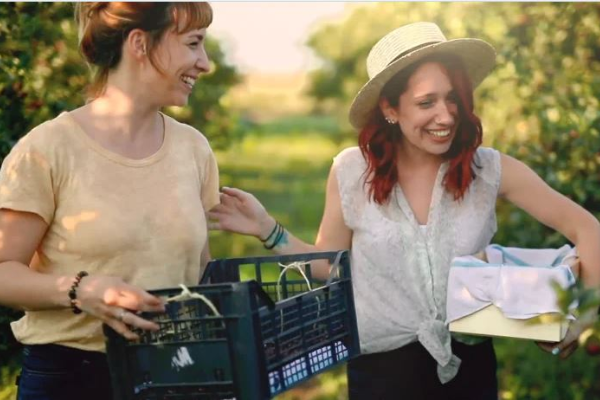 The State Government's new "Work and Wander out Yonder" TV ad has come under fire for failing to realistically depict seasonal work in the regions.
Launched at the beginning of September, the new campaign encourages West Aussies to "embark on a once-in-a-lifetime working holiday in regional WA – highlighting job opportunities in some of the State's most sought-after tourism destinations."
A third generation Donnybook apple grower said the well produced ad looks more like "Julie Andrews in the Sound of Music."
Steve Dilley told Oliver Peterson it's far removed from the reality of fruit picking.
"Full marks to the Government for trying but it's not going to cut it."
Due to the closure of international and state borders there is a dire lack of travelling workers to complete seasonal farm work.
JobSeeker and JobKeeper yet again cops a mention as hindrance for local people getting back to work.
"Obviously with JobSeeker and JobKeeper payments being readily available, you'd wonder why they'd bother getting off the couch," said Mr Dilley.
Listen to the full interview:
Watch the ad:
Work and Wander Out Yonder from Government of Western Australia on Vimeo.