New laws to ban bikie tattoos and insignia as government responds to increasing gang violence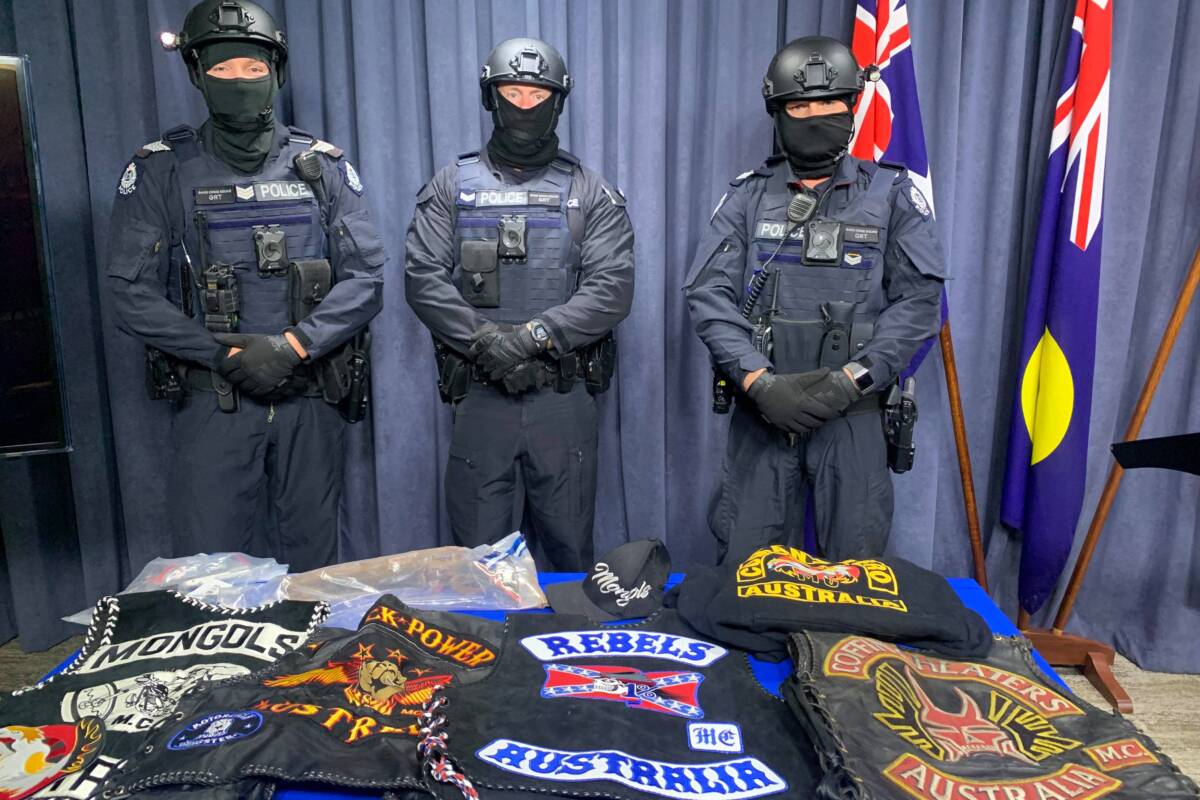 Bikies will be banned from displaying club tattoos or insignia under a suite of new laws set to be introduced by the state government.
Anti-consorting provisions and dispersal notices will also be introduced.
It comes in response to increasing displays of violence from motorcycle gangs in Perth in the last 12 months.
Acting Police Commissioner Col Blanch told Gareth Parker even if there are tattoos on the face, bikies will have to find away to cover it up in public.
"That is illegal, that will be illegal," he said.
"Whether it's on his face, or whether it's on his publicly displaced arms, or whether it's on his motorcycle, flag or vest."
The Acting Commissioner said bikies could cover up their face tattoos using makeup or bandaids.
"Or alternatively people can choose the option not to live in Western Australia if this law passes," he said.
"The end game here … is to not have public displays of violence and intimidation."
Press PLAY to hear more below