National Guard called in as Minneapolis riots continue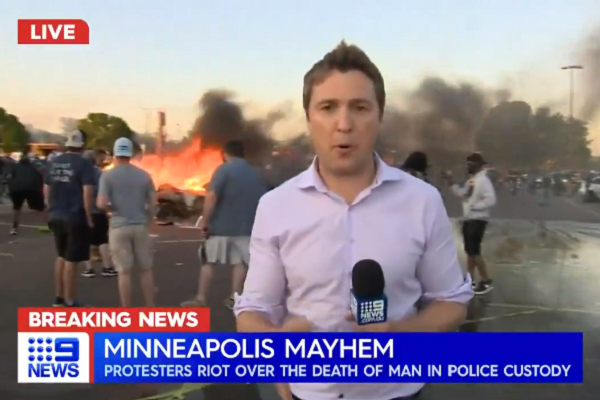 A person has been stabbed during riots in the US city of Minneapolis, where cars and buildings have been set alight.
The protests have been sparked by the death of African-American man George Lloyd in police custody.
#BREAKING: A young black man has been stabbed at the violent riots unfolding in Minneapolis. Police reinforcements have arrived to control massive crowds, firing stun guns and tear gas at protesters. @TimArvier9 #9News pic.twitter.com/b9n1WRQ3iA

— Nine News Australia (@9NewsAUS) May 28, 2020

The National Guard has been called in to help, because local police are outnumbered.
Reporter Tim Arvier has told Gareth Parker  one person has been stabbed.