Nahan's budget warning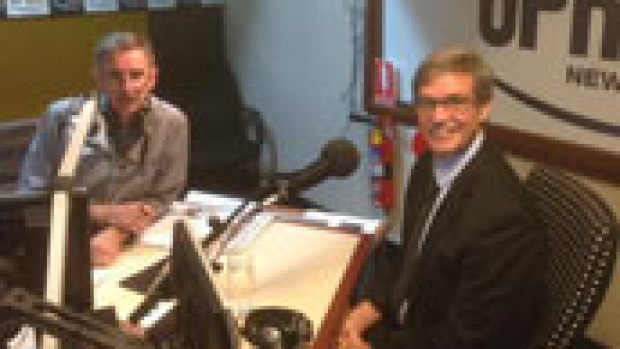 WA's new treasurer, Mike Nahan, has confirmed households will be hit in the budget, after the state government 'maxed out' on spending on big projects.   But Treasurer Mr Nahan, who took over from Troy Buswell who quit after a mental breakdown, said household budgets wouldn't be hit 'that badly' in the May 8 budget.   However, a pledge to keep electricity price increases in line with the inflation rate could be broken.   
Mr Nahan blamed the budgetary position on revenue, saying sources including payroll tax and iron ore royalties had fallen in the past few weeks, offset to some degree – 'but not much' – by a greater share of GST revenues.   
At the same time, large levels of debt have been incurred on big projects including hospitals and a new stadium that some consider a luxury. Many are also critical of the Elizabeth Quay riverfront development.   Mr Nahan defended the capital investment on the basis of the state's strong population growth.   'Imagine if we hadn't? We would not be in government today,' Mr Nahan told local radio.   'The state required it, given its growth demands.   'We maxed out the spending because that's what the population wanted us to do.   
'The mistakes have been there but they haven't been pivotal.'   He admitted one of the WA government's big blunders was not meeting its 'unrealistic deadline' for the Fiona Stanley hospital, where costs have blown out.   'We have to do a hell of a lot better. We might have a fabulous hospital, but that doesn't excuse the sloppy management.'   
Mr Nahan also blamed the state's ailing balance sheet on substantial public service wage increases.   'We had to do that to meet the market,' he said, adding that such increases wouldn't continue.   The state government would keep public sector employment 'at expected levels but moderate substantially wage rates'.   Future pay rises would be at the inflation rate of 2.5 per cent.   'We're in the position we are because we spent too heavily, particularly on staff and wages,' Mr Nahan said. 
 In the lead-up to last year's March state election, Premier Colin Barnett pledged to keep electricity price rises 'at or around the rate of inflation'.   But Mr Nahan said electricity prices were still too low, despite previous large increases.   'We will struggle to meet inflation (when authorising price rises),' he said,   The WA government has long argued it subsidises power too much.
AAP
Stay up to date on breaking news with 6PR on Twitter