Mzungu's desire to play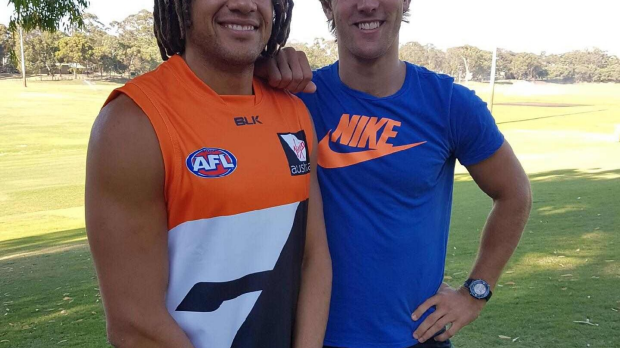 Tendai Mzungu knows he has been drafted to GWS to set the tone with his work ethic and leadership, but wants to ensure that extends to on the field.
Mzungu was a mature age pick-up by Fremantle who went on to play 102 games for the club including its maiden 2013 Grand Final appearance.
It became apparent mid-way through 2016 as the Dockers season flopped and its attention turned to development he would not spend an eighth season at the club.
The 30-year-old said his move to the Giants happened quickly with the first contact on Thursday before a medical on Friday.
'I think they want someone ready to play who is going to bring across a good work ethic and who can work in with the young group,' he said.
'Obviously I'm going to try my hardest to create an opportunity for myself, but I understand the role, I'm a rookie.
Listen: