Mum: Oshin 'totally traumatised'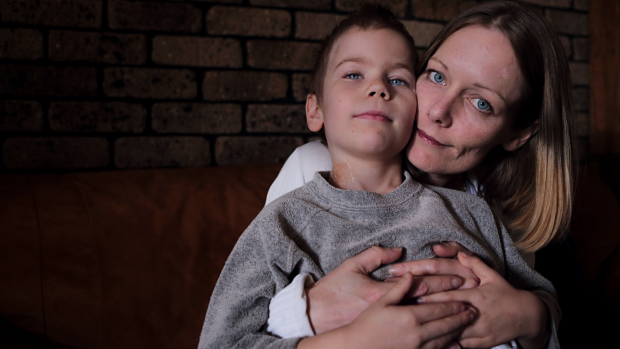 The mother of a six-year-old Perth boy forced to undergo chemotherapy against his parents wishes said she 'felt like vomiting' when the treatment options were first presented to her.
In a historic judgement, the Family Court ordered medical experts to begin treatment on young Oshin Kiszko, who has been diagnosed with a rare form of brain cancer.
Oshin's mother Angela Kiszko told 6PR's Chris Ilsley she was surprised when she was served with legal papers.
'At the first meeting, [medical staff] promised us [legal action] wouldn't happen, because I know that sort of thing happens in America,' she said.
'They assured us that wouldn't happen and that if that were to happen, that we'd be involved in the whole process.
'In the second meeting, if we couldn't come to an agreement, that was brought up, but they said we would be involved in that decision-making and, you know, going to the head of the hospital, but we weren't.'
Ms Kiszko said she wanted to try a treatment offered overseas, which she declined to describe for legal reasons, rather than the treatment recommended by hospital staff.
'It was quite a nightmare, when I was given the diagnosis and treatment, I wanted to scream out, but I didn't,' she said.
'I came home, that was the first night Oshin was discharged and I read the information [hospital staff] gave me involving his treatment and I just, literally, felt like vomiting.
'I just thought I could not do this to him, I couldn't do this to myself. How could I put my son through this?'
On top of this, Ms Kiszko said the distress her son has experienced since his surgery influenced their preferences for future treatment.
'He's totally traumatised. If he comes through this, he's going to be traumatised. He has nightmares now, grinding his teeth, it's really traumatic to watch,' she said.
Listen to the full interview below:
For more Perth Tonight stories, click here.