Bus driver injured after school bus crash in southern suburbs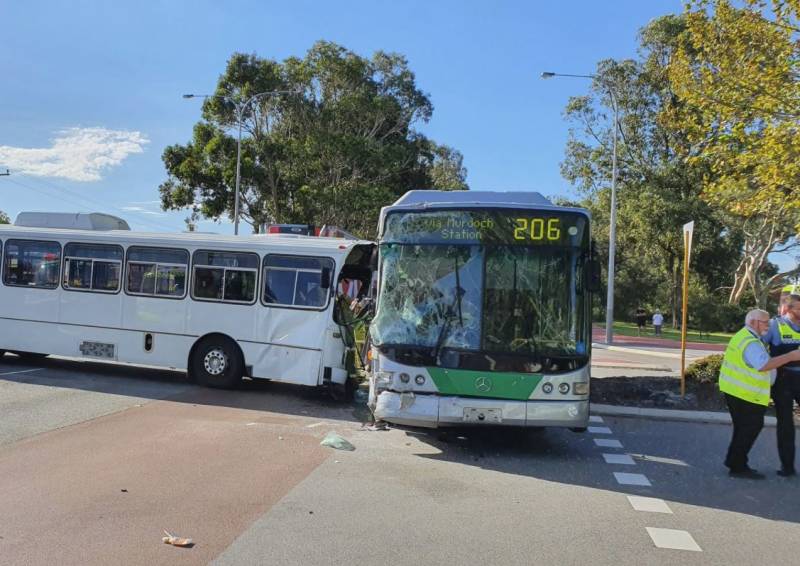 A bus driver has been injured after two buses collided in Canningvale this morning.
It happened at the intersection of Ranford Road and Brennan Avenue just before 8am.
One of the vehicles was a school bus transporting students from Saint Norbert College.
Students were trapped on the bus for about half an hour and described "a massive bang" when the collision occurred.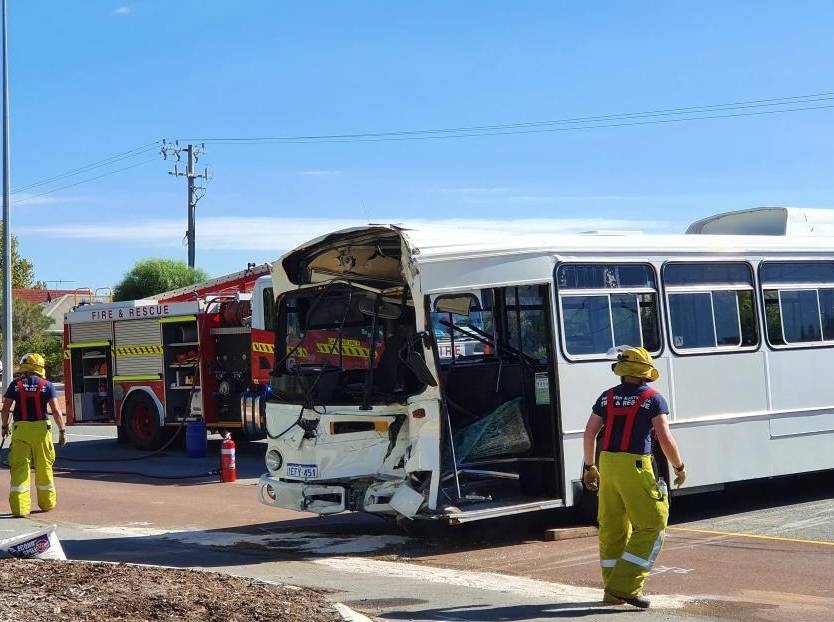 6PR News reporter Simon Etheridge spoke with parents at the scene, who said it was "frightening".
"They were all really shaken, and it was a bit scary that they were stuck on the bus."
It's understood some students received minor cuts and bruises, but no children were seriously injured.
Click play to hear more.
6PR listener Ian witnessed the crash and told Gareth Parker it didn't look good.
"It's a major accident, they haven't just touched each other, they were trying to pull people out of the front of the windscreen of one of the buses."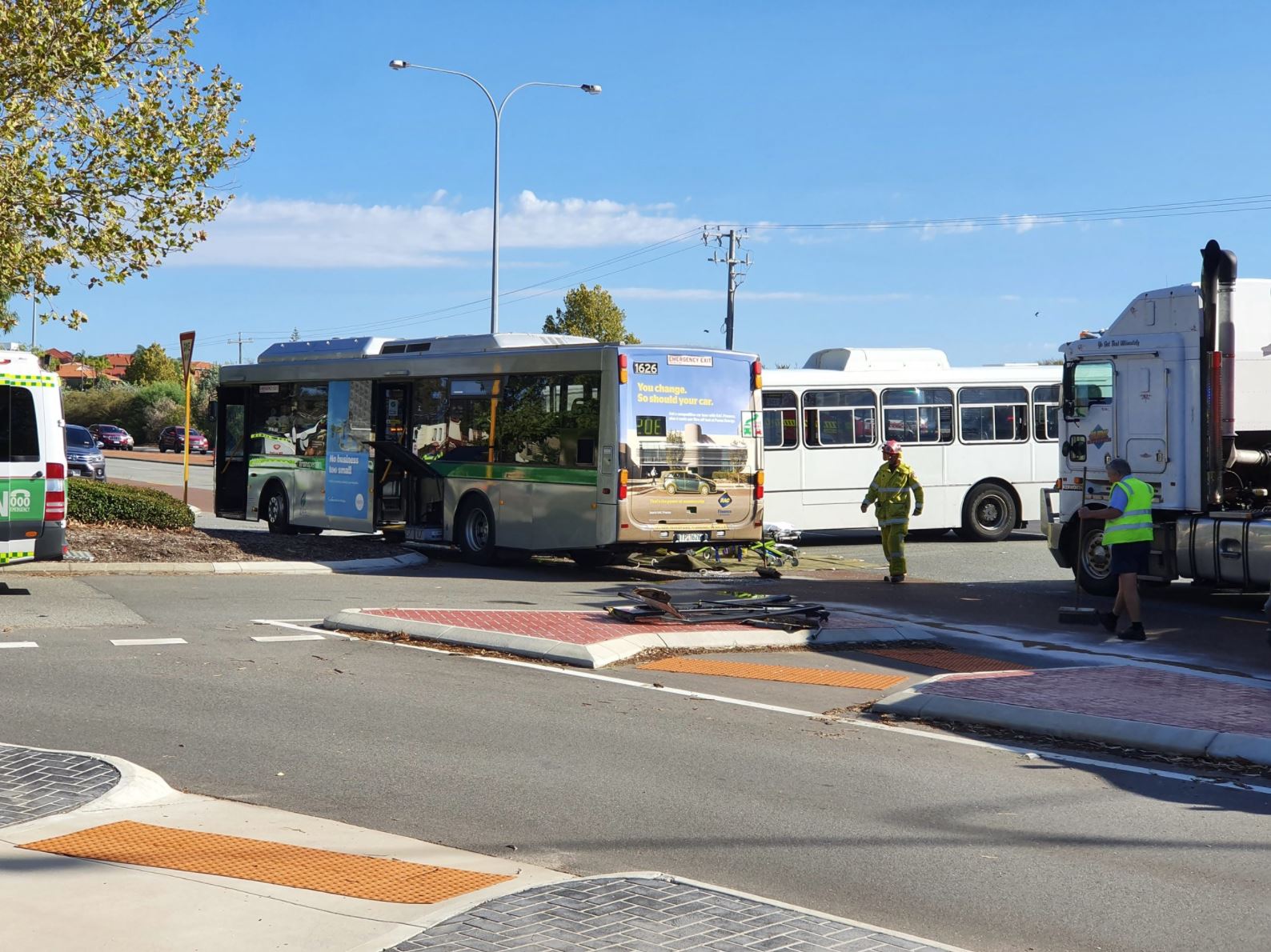 Click play to hear more on 6PR Breakfast.