Moody explains Smith dismissal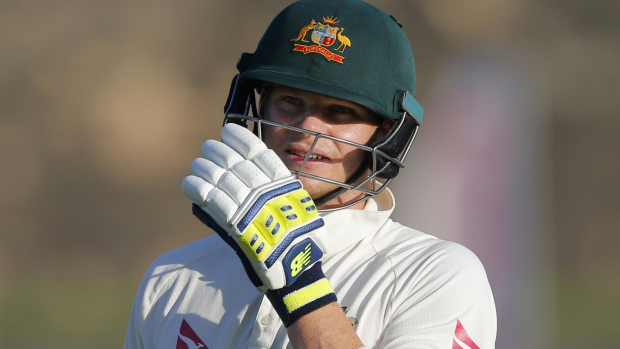 Tom Moody has explained the confusion surrounding the controversial dismissal of Steve Smith on the second day of the WACA Test.
Smith was given out LBW by umpire Aleem Dar when he came well down the pitch to Keshav Maharaj and was struck on the pad.
The Australian captain immediately reviewed the decision, but it was shown to be clipping the top of leg stump and Dar's decision was upheld.
The frustration evident on Smith's face and he could face a dissent charge with the match referee Andy Pycroft to decide his fate.
Previously there was a dash on the edge of the pitch 2.5 metres from the stumps and if a batsman was struck on the pad beyond that they could not be given out.
However, recently that was increased to 3m from the stumps. The host broadcaster Channel 9 measured Steve Smith's distance from the stumps when hit on the pad at 2.8m.
Recent rule changes to the application of the Decision Review System also meant the on-field decision was not overturned.
Previously more than 50 per cent of the ball needed to hit the stumps for an umpires decision to stand, but now it only just needs to be hitting any part, even a slight edge.
Listen: