Momentum for skate protest through Cott rolls on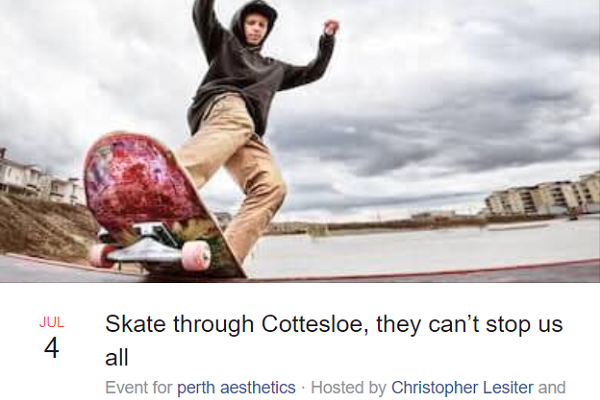 Like all good ideas, it started off as a bit of a joke. But it turns out there Perth's skating community quite likes the idea of a skate through Cottesloe in support of skate park at Grant Marine Park.
Organiser Christopher Lesiter started the event in the Perth Aesthetics Facebook group as a tongue-in-cheek push back to what he's labelled 'nimbyism' from Cottesloe residents who aren't happy with the idea of the park.
Speaking with Gareth Parker on Mornings, Mr Lesiter said the skate park in his area of Gosnells has proved extremely successful within the community and Cottesloe shouldn't be afraid of welcoming the park.
Listen to his chat with Gareth Parker here: