Mo's bad gut feel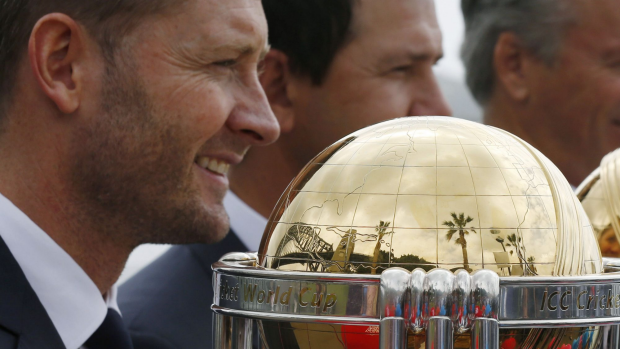 Former Australian cricketer Greg Matthews says he has a "bad gut feeling" about Australia heading into the World Cup.
Australia won the cricket showpiece in 1987, 1999, 2003 and 2007 but failed to win the tournament when it was last on home soil in 1992.
Matthews, who played 59 One-Day Internationals for Australia, said he expects New Zealand, Australia, India and Pakistan to be semi-finalists with the Kiwis to take it out.
"I'm Australian, do I want to see Australia win a home World Cup? Yeah, we've won four," he said.
"I'd love to believe that we can. I've just got a bad gut feeling.
"(New Zealand) have got a bit of this, a bit of that… I know they're going to be there with Australia."
The Black Caps have made the semi-finals of the last two World Cups and come in as the sixth ranked ODI nation but will play all matches at home up to the final should they make it that far.
Matthews said his concern for the Australian's was whether spinner Xavier Doherty could win them a World Cup final.
"As the tournament goes on and they're using the same pitches for multiple games, they're going to take turn, they're going to be worn.
"I love Xavier Doherty, 57 games, 57 wickets at 40, economy rate less than five, but can he win you a World Cup, can he win you a final?
"I'm not as confident as if a bloke like Nathan Lyon was there."
Australia start their campaign on Saturday against England at the MCG.