Mitch Marsh on the Ashes and moving forward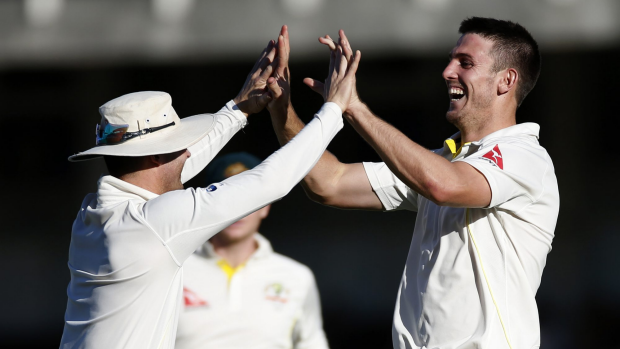 West Australian all rounder Mitch Marsh says despite a disapointing an interesting Ashes series, it was awesome to be a part of.
The 3-2 series defeat was Marsh's first Ashes series, playing three of the five test matches and claimed 5 wickets in the final match at the Oval and he says he's been working on his bowling for the past 12 months to secure a spot in the Australian test team.
Marsh will play in the One Day International against Ireland on Thursday and also touches on the disapointment of his brother Shaun being left out of the team.
Listen to the full interview on Sports Today below: