Millsy goes meandering at Mindil Beach Sunset Market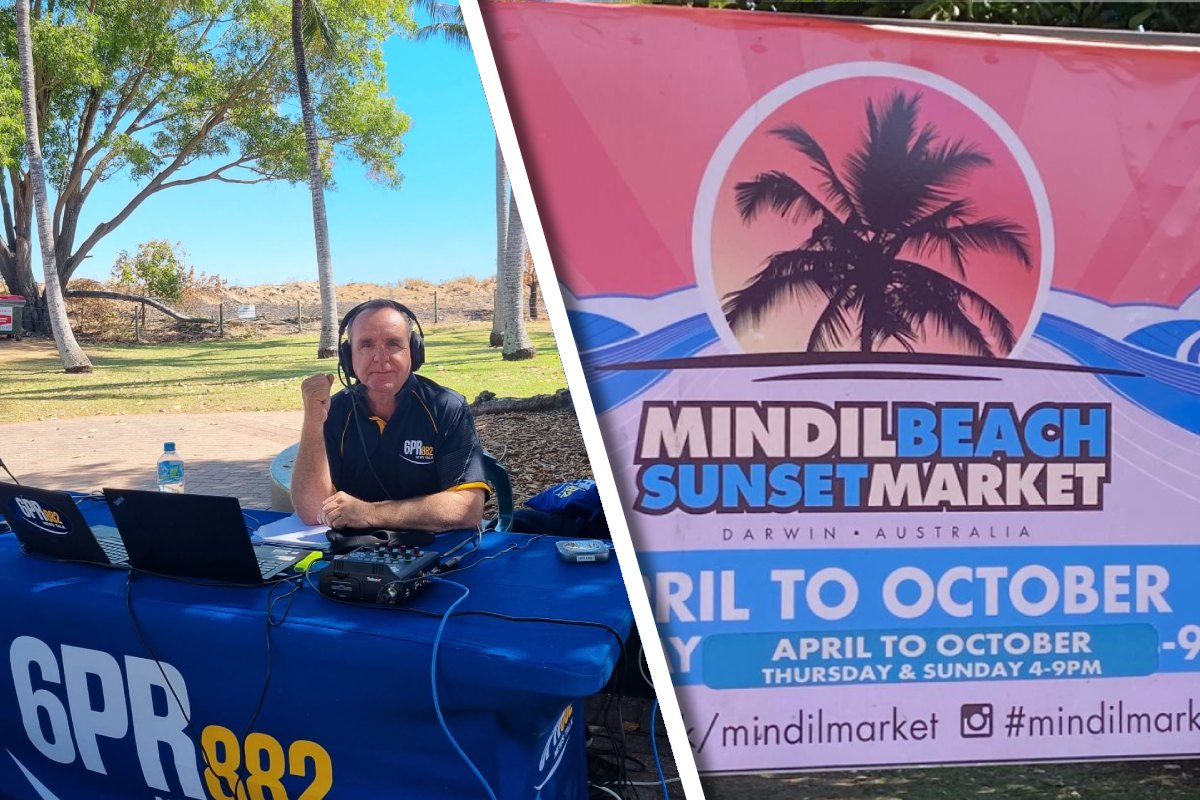 LONG WAY TO THE TOP: Mindil Beach Sunset Marker
The show went full Northern Territory on Thursday when Millsy at Midday broadcasted from the Mindil Beach Sunset Market.
The tour started with a chat with Dr Norman Cramp, the Director of the Darwin Military Museum told Millsy about the Bombing of Darwin.
"188 Japanese aircraft took off," he said.
"A Catholic priest saw the aircraft he radioed: 'There's a large flight of aircraft heading to Darwin, and I don't think they're friendly!'"
Tap PLAY to hear the full chat with Dr Cramp.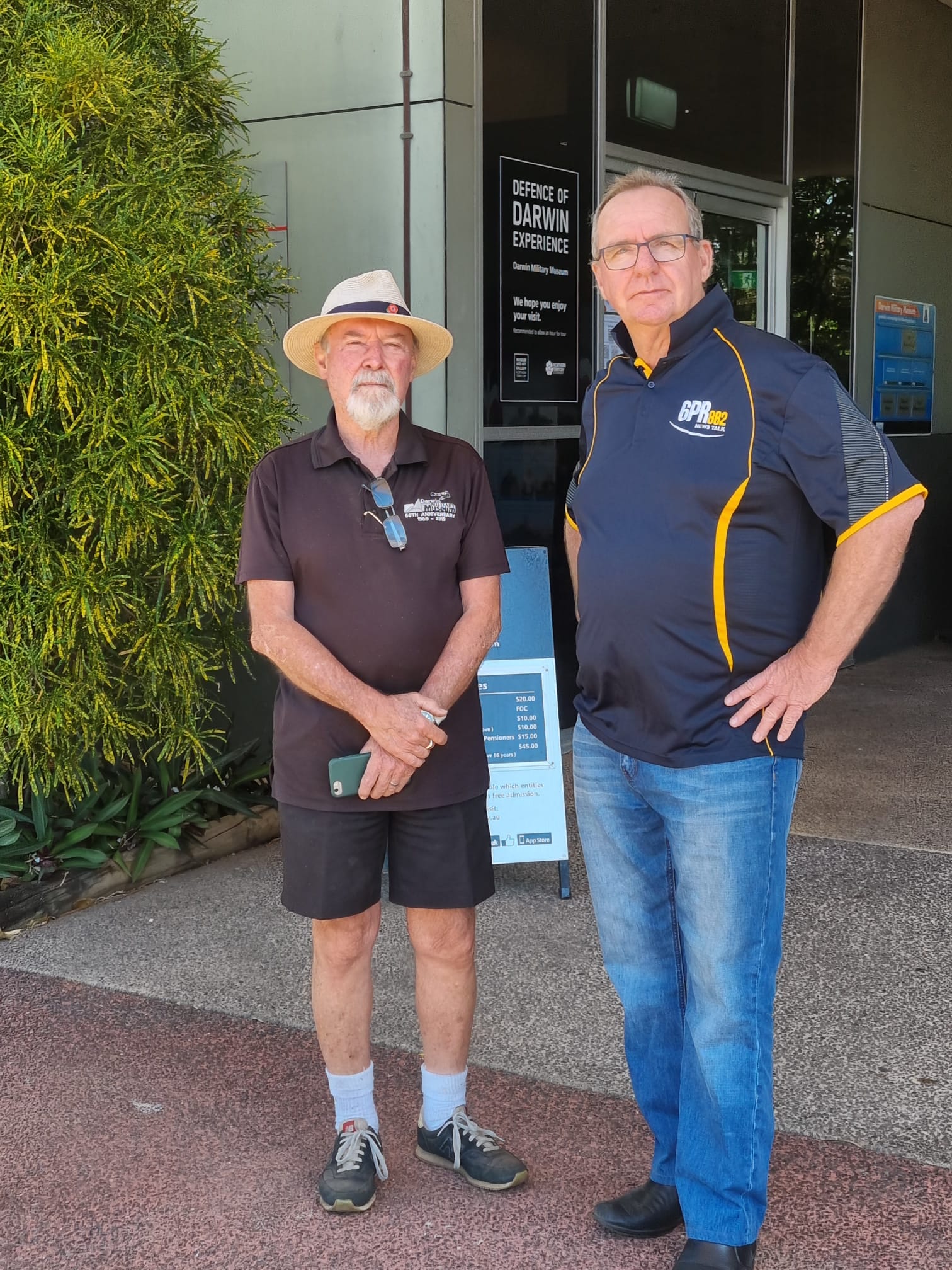 See above: Steve Mills with Dr Norman Cramp, director of the Darwin Military Museum.
Millsy also remembered Cyclone Tracy and the significance of land rights in the Northern Territory for the whole of Australia with Dr Steven Farram.
Press PLAY to hear the interview with the history lecturer from Charles Darwin University.
Have a LOOK at the interesting Cyclone Tracy exhibition that Millsy and Tricia visited: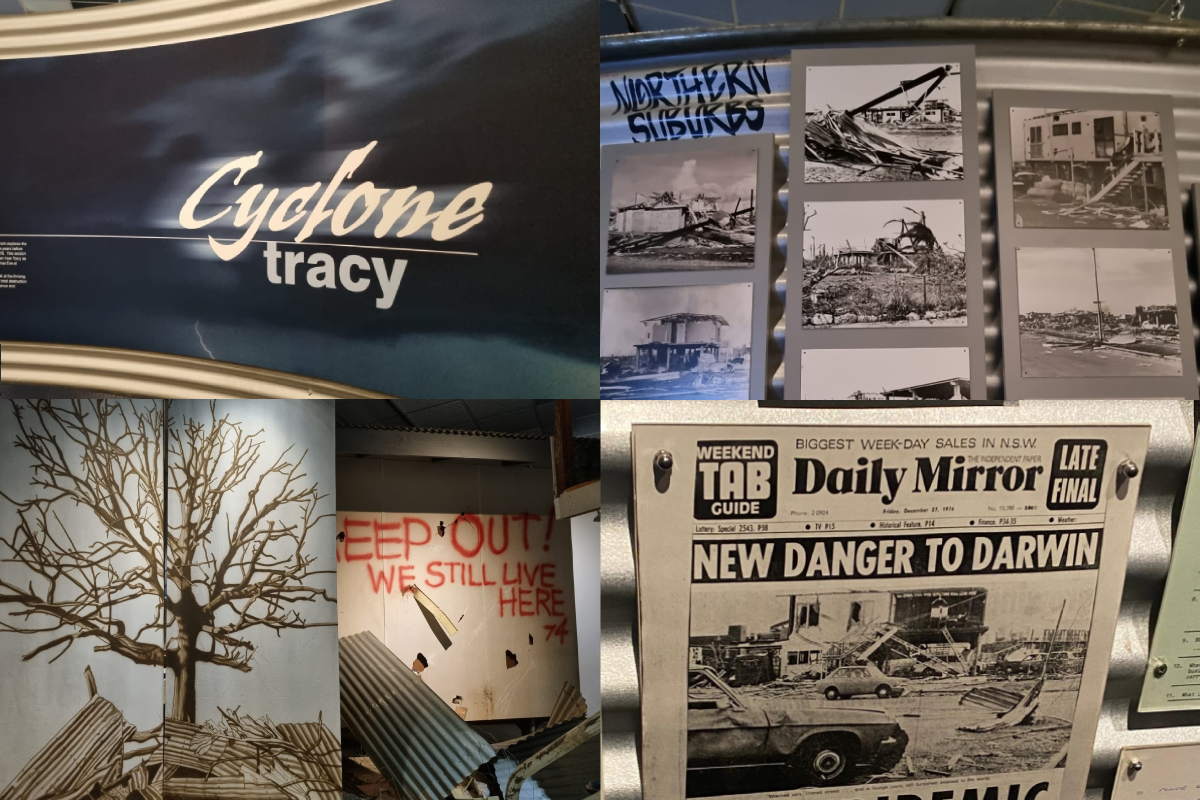 There's nothing more 'Territorian' than celebrating self-governance with a few 'bangers' as Troy Charters described to Steve Mills while at Mindil Beach Sunset Markets.
"Territory day is not about fireworks," he said.
"It's about saying 'see you later, Canberra,'
"We are our own territory, and we are self-governed."
Tap PLAY to hear why fireworks are important to the Northern Territory.
Millsy also found some top notch sausage rolls this week on his Long Way to the Top Tour! Some seriously great 9/10's but Millsy is still holding tight on that special 10/10 title 🏆
Press PLAY to see all the sausage roll reviews this week:
View this post on Instagram
Admirably aided by his lovely partner Tricia capturing the action behind the scenes, Millsy is on a radio road trip adventure, broadcasting live from some of the state's most remote and renowned towns and destinations.
Millsy is on air daily from 12pm to 3pm, capturing the qualities of each town and the people that make them tick, with his journey detailed in his Long Way to the Top tour blog, which we'll update after each broadcast.
Long Way to the Top official schedule
We've also got him sending great BTS footage you can see on our socials. What could go wrong? Well, plenty, it seems.
Millsy will enjoy a well-deserved break over the weekend, so follow our socials to keep track with more exclusive footage from the road, and tune in from 12pm-3pm to listen to Millsy at Midday.
🚍 ENJOY THE RIDE HERE 🎸
Millsy at Midday on 882 6PR
Long Way to the Top blogs
Follow on Instagram
Follow on Facebook