Millsy finds safer ground on the waters of Lake Argyle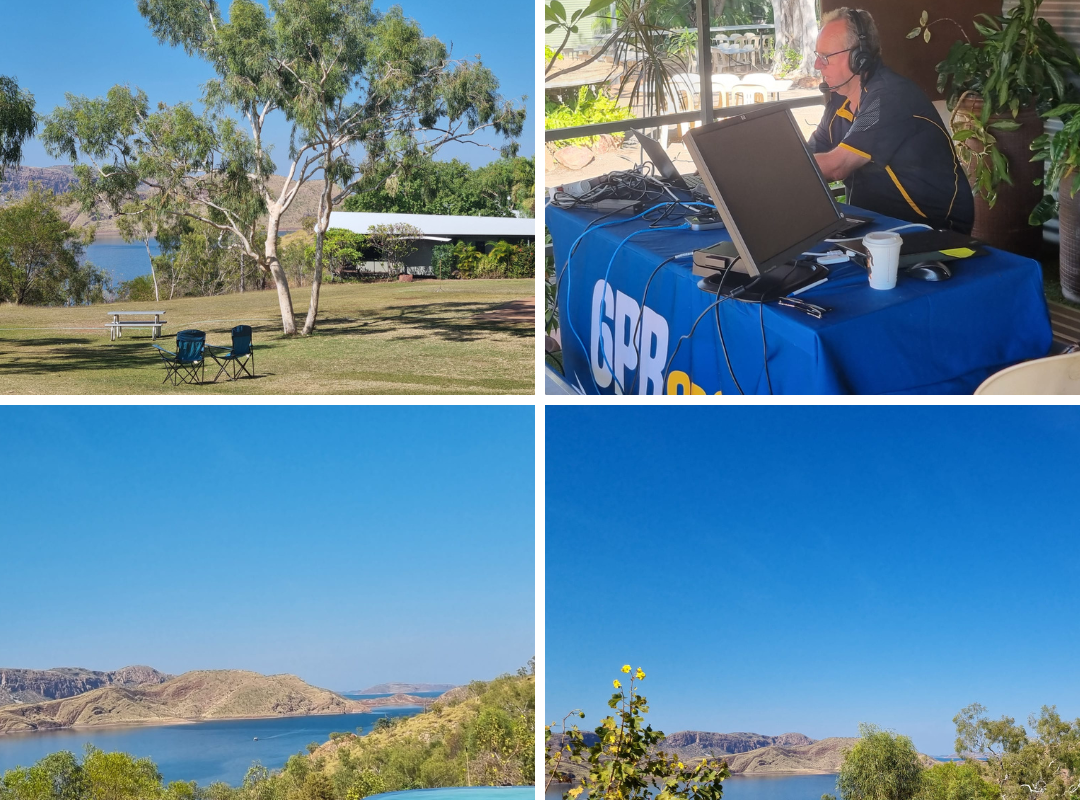 LONG WAY TO THE TOP: Lake Argyle Resort
Day 18: Fresh from his embarrassing brush with the law at Australia's most important Defence site, RAAF Base Tindal, Millsy wisely headed to the beautiful safe surrounds of Lake Argyle Resort.
Approximately 75km from Kununurra, the resort boasts unique facilities such as the 35m infinity pool and spa overlooking the massive lake, with the venue a great base to explore the multiple island groups and abundant wildlife of the region.
Steve began his Millsy at Midday show by talking to Sharon Broad, Water Corporation's North West Regional Manager, who told him all about the water of Lake Argyle and he Ord River Network, before actress, singer and musical theatre star Lucy Durack stopped by for a chat.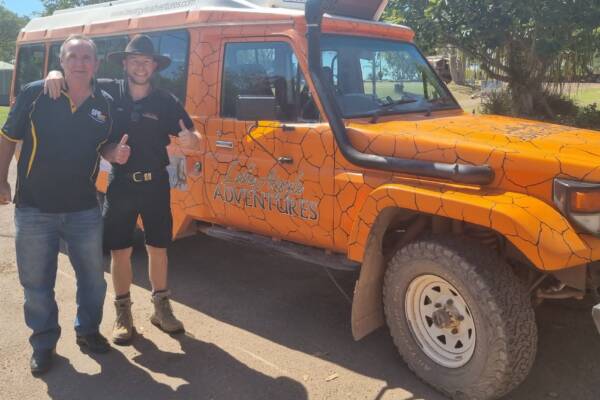 Lucy's new show – a romantic musical extravaganza – Lucy Durack's ROM-COMCERT – will tour Australia in November, while Lucy divulged how her family the Duracks have a fascinating pastoral history as early pioneers in the Kimberley.
Next up was Josh Melville (above), who runs Lake Argyle Outback Adventures.
Tap PLAY 👇 to hear Millsy's chat with Josh
Then it was time to chat with the fastest Aussie on Earth, Rosco McGlashan (below), who is celebrating 60 years pursuing his dream of becoming the fastest person in the world.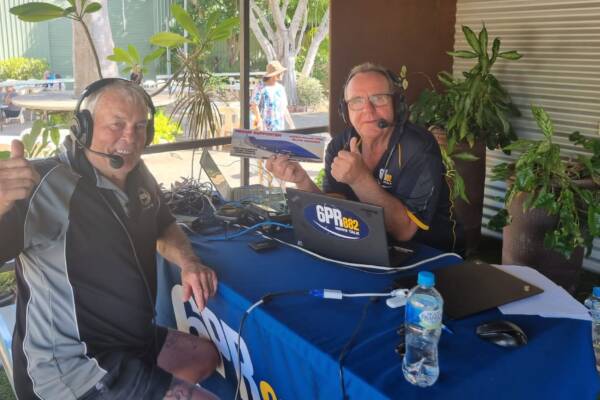 Rosco told Millsy how he wants to hit 1000mph, with his current fastest 638mph.
Tap PLAY 👇 to hear Steve's chat with Rosco
Admirably aided by his lovely partner Tricia capturing the action behind the scenes, Millsy is on a radio road trip adventure, broadcasting live from some the state's most remote and renowned towns and destinations.
Millsy is on air daily from 12pm to 3pm, capturing the qualities of each town and the people that make them tick, with his journey detailed in his Long Way to the Top tour blog, which we'll update after each broadcast.
And have a look at Millsy's top caravan tips when cooking in the kitchen!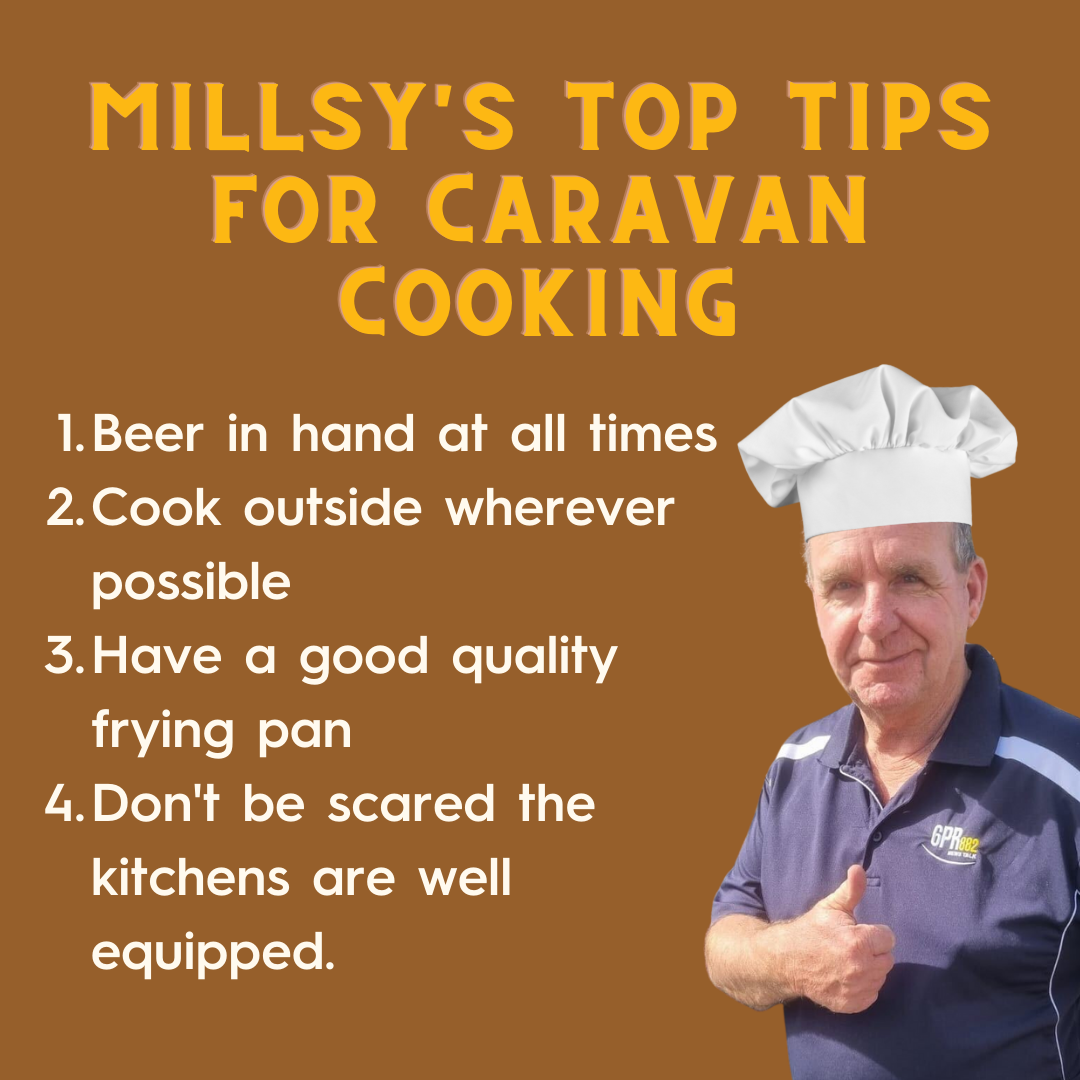 Long Way to the Top official schedule
We've also got him sending great BTS footage you can see on our socials. What could go wrong? Well, plenty it seems.
Thursday's broadcast is from Halls Creek, so follow our socials to keep track with more exclusive footage from the road, and tune in from 12pm-3pm to listen to Millsy at Midday.
🚍 ENJOY THE RIDE HERE 🎸
Millsy at Midday on 882 6PR
Long Way to the Top blogs
Follow on Instagram
Follow on Facebook