Millsy and Baz are on the move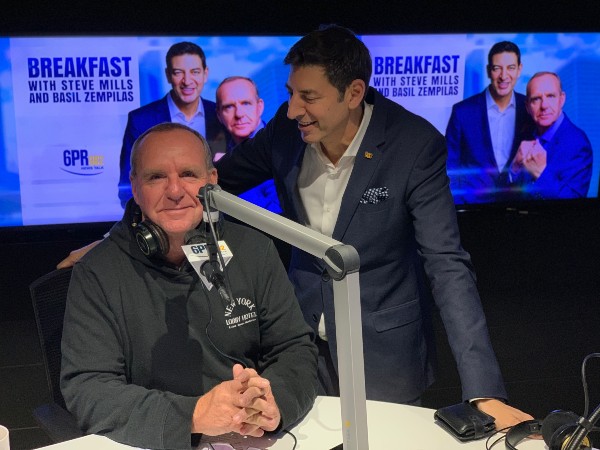 News Talk 6PR 882 has unveiled a new and refreshed 2021 on-air lineup for the leading Perth talk station, announcing that popular Mornings host Gareth Parker will move to the key Breakfast shift.
Steve "Millsy" Mills will host Afternoons, while Basil Zempilas is set to leave 6PR as he focuses on his new role as Perth Lord Mayor.
6PR Breakfast has been the #2 Breakfast radio show in Perth twice in the last two years, a rating the program previously hadn't seen since the early 80s.
"I kinda thank God that I've had the opportunity to present Breakfast, which as we know is the flagship of the radio station, for 16 years. And I'm really proud of working with Tony (McManus), working by myself, working with you (Zempilas) and working with producers. It's been good," Mills says.
"But it gives us an opportunity to reinvent, and the station, I'm really excited about what they've got planned."
"This radio station is not about us, it's about our listeners, and our job is to inform and entertain."
Click PLAY to hear the announcement.