Mid-air emergency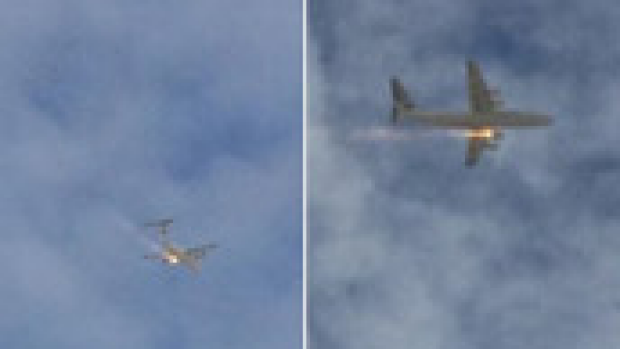 A suspected engine fire has forced a small jet aircraft to make an emergency landing at Perth Airport shortly after take-off.
Photos taken by people on the ground appear to show flames coming from the Cobham Aviation BAe 146, which was on its way to Barrow Island just before 11 this morning.
Passengers have revealed they alerted the flight attendant to sparks coming from an engine – during a mid-air emergency over Perth this morning.
Fairfax Reporter Lisa Barnes says the FIFO workers onboard have told her it was a rocky ride from the start
Image via Sinagra resident Matt Pilot