Michael Tuck: AFL is getting easier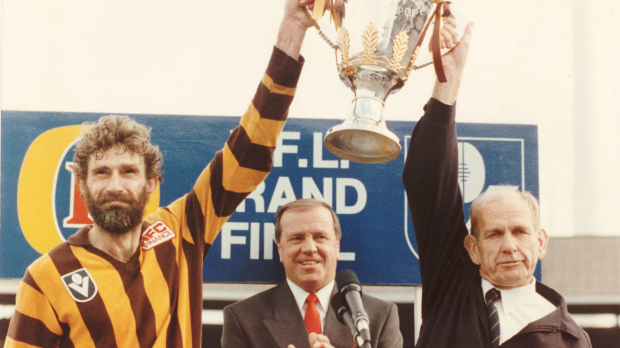 The AFL games record holder Michael Tuck has slammed the modern day AFL footballer saying the game is "getting easier."
Tuck played 426 senior games for Hawthorn between 1972-1991 and won seven Premierships for Hawthorn all while working full-time as a plumber.
To add to the legend, Tuck played 50 games in the Reserves before he could cement his place in the first team.
Tuck said he doesn't like violence in the game, but that it had lost a great deal of its physicality.
"With the physical bump taken out of the game, it's not getting any harder, it's getting easier, technically," he said.
"I think they spend mentally probably more time at the ground and listening to a lot of talk on how we're going to play and how we're going to do this, but sometimes they forget the obvious, just get the ball every now and then."