Mennie hours of hard work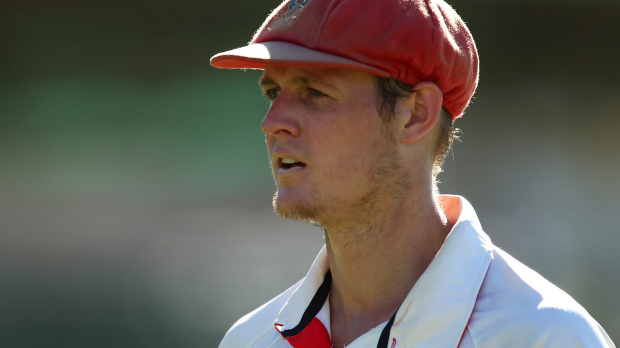 A disappointing 2014/15 season has proved the catalyst behind Joe Mennie earning a likely Test debut against South Africa at the WACA this week.
Mennie's record at state level is now an imposing one with 158 wickets at an average of 27 from 42 first class matches.
His record at the WACA even better with 31 wickets from six first class appearances at an average of 21.
The 27-year-old, originally from Newcastle, was praised on Monday night by Jason Gillespie for his ability to bowl long spells and keep at the batsmen with a tight line-and-length.
'The year before last I probably didn't have the season I wanted,' Mennie said.
'I knew I had to hit the ground running and do something a bit different, so I had a big off-season, a big focus on fitness and strength.
'Being able to keep my body fit and keep going all day, which I was able to do last year and obviously perform and take wickets.'
Listen:
With a squad of 13 named for the first Test at the WACA, one of Mennie or Peter Siddle is expected to miss out.
Mennie's fitness will be required should he play with him expected to push up-breeze into the dreaded Fremantle Doctor.
'I'll bowl a lot of my overs into the breeze from the Prindiville end to be fair,' he said.
'That's normally my end and I just prefer bowling from that end.
'Even at state level my job is generally into the breeze, so wherever we go I'm usually pushing up into it.'
The first Test between Australia and South Africa begins on Thursday at 1030 WST and you can hear it all on 6PR's digital channel NTS with updates on regular programming.