Meninga aims to reinvigorate Kangaroos jersey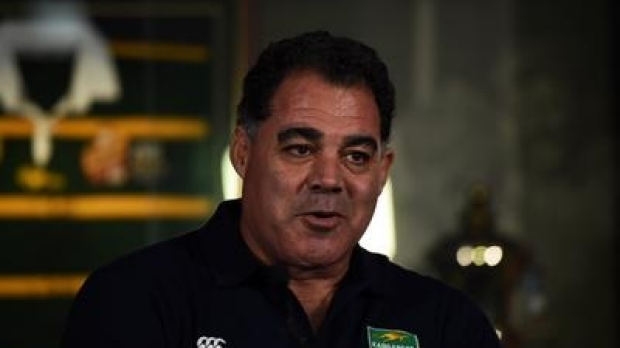 Kangaroos coach Mal Meninga has spoken about the plan to reinvigorate Australian rugby league.
A former Australian Test captain, Meninga was appointed to the Australian coaching position vacated by Tim Sheens last year.
Meninga took over from Sheens on the back of an extremely successful stint as Queensland coach, which included the eight straight series wins.
When asked about the pride displayed in State of Origin versus at national level Meninga said the game had taken it's eye off the prize.
'When we played, we held both in the same esteem,' he said.
'You can't beat playing for Australia.
'Every kid when they're growing – regardless of what sport they play or career path they take – that should be their target.'
'I think they've realised that. They did a big review through last year … (and) realised they need to reinvigorate it, which is fantastic.'
Meninga was in Perth on Wednesday to announce a first-ever Test in Western Australia against New Zealand in October.
Listen to the full interview below: