Jeanswest founder sad about his "baby"'s demise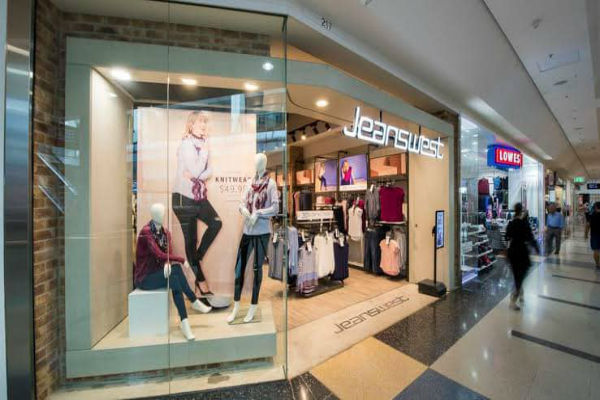 Australia's retail climate has claimed another scalp as iconic clothing retailer Jeanswest has gone into voluntary administration, and the founder and Perth personality, Alister Norwood says he's sad to hear about the looming closure.
The West Aussie brand opened its first store in Perth back in 1972 before going national.
In a statement sent to 6PR, Alister Norwood says he was "sad" to hear the news about his "baby":
Jeanswest was started in Barrack St on  21 Feb 1971 (Levis $11.95) – almost 50 years. 
It had 120 stores and employed over 700 staff.
 I was  unaware the Australian business had been privatised out of a Hong Kong public company in 2017.
In recent years Jeanswest obviously lost marketing direction. Was not attractive to it's core customer base.  Sold a very wide range of clothing including kidswear & maternity wear. Far too broad. No fashion leadership. 
I hope the company can be restructured and go on.
– Alister 
Basil Zempilas read out the statement from Alister Norwood. 
Sponsorship was a huge part of the Jeanswest brand and in the 70s and 80s, along with an Iron Man compeitition, Miss West Coast and Summer Girl pageants were part of the Jeanswest Events.
"My great memories of Jeanswest, there was some terrific and very famous judges of the Miss Summer Girl Quest, [including] Annie Lennox," former Summer Girl Host Gary Shannon told 6PR.
Click PLAY to hear the full interview.
Ron was a employee of Jeanswest in the 80s and says Alister Norwood and Cal Bruton turned up to his 21st birthday party.
Click PLAY to hear Ron's memories.
Jeanswest currently employs 988 employees across 146 stores in Australia. The retailer will continue operating while a potential buyer for the business is found.