Meet Jack LeCras: WWII veteran and witness to history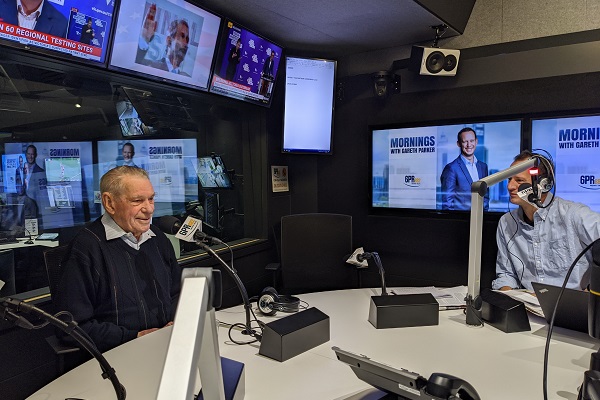 It was August 1945, and a 19-year-old navy radar operator Jack LeCras found himself onboard the USS Missouri witnessing history.
Tomorrow is the 75th anniversary of Victory in the Pacific when Australians heard then Prime Minister Ben Chifley address the nation with six words: "Fellow Citizens, the war is over".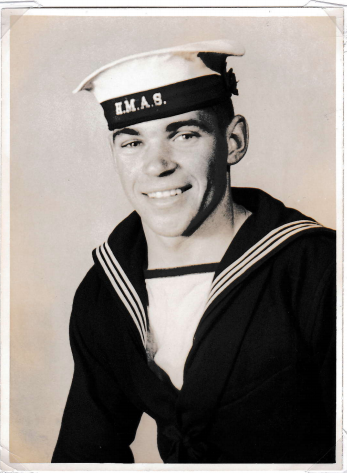 Jack joined Gareth Parker in studio to discuss his experience onboard the USS Missouri and how he found himself witnessing the signing of the Japanese surrender.
"We were detailed off.. to transport Rear Admiral Collins to the signing of the peace, so we were dispatched with what they call 'due haste', get there as quickly and safely as you can so off we set," he said.
"With an Admiral on board it's rather difficult because he was a stickler so we had to wear uniform, we got to Yokosuka, refueled, went out into t he bay and found our position which was around about a mile off the Missouri, this monster, magnificent machine.
"And the following morning, I was one of three motorboat crew so we set off to the Missouri with Collins, put him off at the gangway and the sailor there said to go around to the barge on the stern and berth.
"They said 'come on, we'll look after your boat' and they escorted us along the upper deck and all of a sudden we found ourselves in the bowel of the ship, and climbing ladders and what have you and out into the open.
"The Missouri had a crew of 2700 men, and the 2700 were on that side of the ship, clinging to anything and everything they could and we looked down and directly below us was the assembly of the ships officers and MacArthur and the Japanese delegation just arrived so we watched and heard MacArthur give the opening address and watched the Japanese sign the documents.
Jack has been back to Japan in the years since and told Gareth Parker about the individual stories of shared experience and reconciliation.
"1990 I was in Japan, and I met up with a family who had been with my sister as a summer student and they came along and picked us up and took us to a hotel for breakfast," he said.
"We sat there talking and Yoshiaki said to me 'have you been in Japan before?' and I said 'yes' and he said 'oh, when?' and I said 1945.
"And I thought 'here we go', there was a moment of silence and he said 'where were you' and I said 'I was berthed on a warship in the river adjacent to the city' and he looked at me and said 'yes, my family lives there, my mother was killed in the American bombings'.
"We looked at each other and we both said at the same moment 'it's a long time ago', we reached over, shook hands, he put his hand in the air and ordered two beers."
Listen to his remarkable story here: