Meet Gene Cernan – The Last Man On The Moon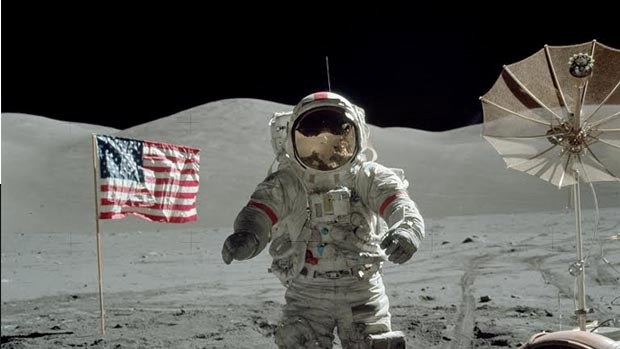 When Apollo astronaut Eugene Cernan stepped off the moon in 1972, he left his footprints and his daughter's initials in the lunar dust. Only now, forty years later, he is ready to share his epic but deeply personal story.
Cernan's burning ambition carried him to the spectacular and hazardous environment of space and to the moon. But there was a heavy price to pay for the fame and privilege that followed. As his wife famously remarked, 'If you think going to the moon is hard, try staying at home.'
'The Last Man on the Moon' film combines rare archive material, compelling visual effects and unprecedented access to present an iconic historical character on the big screen for the first time in Australia, followed by an 'In Conversation' and Audience Q&A live on stage with Gene Cernan, hosted by Dr. Lisa Harvey-Smith.
The Last Man On The Moon is on Friday May 27 at Perth Concert Hall.
Tickets are on sale now from Perth Concert Hall or Ticketmaster.
6PR listeners can book tickets for just $40 each (plus booking fee) by CLICKING HERE.
Presented by 882 6PR.